What is 3D Rendering: A Guide to 3D Visualization
3D rendering as a part of the 3D modeling process is now a very popular technique, which is widely used in different business areas such as corporate branding, advertising, marketing and construction. More and more specialists all over the world study the technique, because thorough knowledge of it can give good opportunities for professional and personal growth.
In this article, you will learn all the basics about 3D rendering: what it is, what the steps of it are, how long it takes, how much it costs and many other things. Keep reading and if you have any questions – feel free to ask.
What to do if you need 3D rendering
Let's first look at the situations that may arise in your life when you really need 3D rendering and nothing else could help you:
I want to see it in reality
Generally speaking, the main reason you will ever need 3D rendering is when you want to see how a thing looks in reality, but you only have it on paper or on your laptop screen in a two-dimensional picture format.
I have a limited budget / I don`t want to waste money
When you do 3D rendering, it gives us the most complete image of an object that does not exist at the moment: seeing this rendered image more real, you can change the design, sizes and shapes right in the project. You do not waste money on these experiments in real life, checking all the pros and minuses inside the project and making it as perfect and individual as you like.
I need something special
When you&`re trying to find inspiration on social media or design websites, you always run into the problem of similarity. Everything is so simple and is made for a wide audience. If you want your apartment, room or any space to be unique, you need to take this process over. A 3D rendering helps to create a clear image for any customer.
I don`t have time to shop/choose/search online
3D rendering is carried out quite quickly and there is always the possibility of making certain changes after: this does not require much time and additional financial costs. A 3D model helps to get an idea of ​​the required materials, dimensions and other characteristics of the future object within hours.
Summarizing all of the above, it can be noted that 3D rendering is a unique technology with a great future, which provides humanity with truly amazing opportunities.
Advantages of ordering at CyberFox
CyberFox is a professional team of experienced professionals working in the field of 3D rendering and polygonal modeling. CyberFox clearly and harmoniously approaches each of its orders, so you get the desired result with minimal time and for a reasonable fee. Why choose CyberFox?

Punctuality
We give you a realistic assessment of the work completion time. You always get the job right on time.

Flexibility
Based on your project, we will suggest how to achieve the best result. Just send the materials you have.
Knowledge
Our experience and knowledge allow us to offer the best solutions to show your ideas. If you have questions, just ask.

Speed
We perfectly understand when you need visualizations urgently. We work fast.

Experience
We share our expert opinion on how best to present your project because we care.

Saving time
You do not need to understand the software or 3D imaging technology. Everything is available at CyberFox.
What is 3D Rendering?
3D rendering, also known as a part of 3D visualization, is an act of transforming a three-dimensional picture into a two-dimensional photorealistic image: in the moment of rendering the computer graphics needs to use all the data about the picture, including shadowing, lighting, textures to make it look real.
Put simply, it is a kind of virtual photography that can show us the most perfect picture of any object.
The work is performed by professional designers and 3D modelers using special software, they need to take into account all steps and details to make the 3D model look like a photo, it takes some time, but it has got a stunning result.
Types of 3D rendering
There are so many types of the process: some of them are really archaic, some of them are featured: below we will cover the most popular of them. Let's have a look:
Real-time rendering aka Interactive rendering
The real-time type is performed mostly in the gaming industry, where all the numerous images of a videogame are processed using 3D data at a very high speed in online mode. This is hard work, because every action in the game done by a player is being rendered every second at the speed of 60fps.
The result of this kind depends not only on the performance of the particular gamedev`s computer, but also on the performance of any computer, where the game is on, so the quality render of the final picture may vary and it`s not always possible to have a photo look alike image.
Non-real-time aka Offline pre-rendering
The offline type is used when the quality of the final picture is essential, when photorealism needs to be at the highest level possible with visual effects. If the real-time rendering is quite unpredictable at this point, the offline one, taking its place in cartoons or movies with graphics, makes it clear and anybody can see the picture in the same resolution, with the same result.
Multi-pass rendering
The post-production process of this type divides the image into separate layers to make it look more realistic and to ease a computer workload. If there are a lot of such layers, it would be way easier to render them by pieces several times than to load it once.
In this type each layer is adjusted to optimize the image as a whole, so if you need, you can change any layer independently of others. This rendering method is also used in video games, movies, and special effects use this technique to create more realistic scenes.
Perspective projection
The technique of perspective projection makes distant objects seem smaller compared to the closer ones according to the viewer's eye. This is possible when a virtual camera is set, so the program could create and perspective projections by multiplying the "expansion constant" and place all objects in the scene appropriately.
Rasterization

Rasterization is an old school yet still important technique, which is focused on creating objects from a mesh of polygons or virtual triangles or polygons to create 3D models. In the mesh the vertices of each triangle intersect with the vertices of triangles of different shapes and sizes. Each vertex has data including its spatial position, texture, and color.
This way of rendering was mostly used in games, because low-poly modeling prevented old or weak processors from freezing, which allowed them to create 3D objects in motion with old operating systems.
Ray Casting
The ray casting is the fastest method of detecting visible surfaces and rendering them. First of all you need to place lighting (light sources), and then rays of light are traced individually and the intersections of the rays are determined. Based on these intersections, what is seen based on the POV is determined.
Ray Tracing
Compared to the previous one, it's a bit slower way of rendering, though it's still used: this technique mimics how paths of light encounter virtual objects.
Resolution Optimization
This kind is about evaluating how realistic you need the project to be, the resolution optimization process is in charge of the number of pixels in images: the higher the number, the sharper and clearer the final rendered image is.
Scanline Rendering / Wireframe
This way ascends to an algorithm of determining the visible surface. The wireframe scans the object line by line.
Shading
Shading is another 3D rendering process calculating the color of objects in a scene from a set virtual camera or any other given angle.
Texture Mapping
Texture Mapping determines the surface texture, color and other details. It can greatly reduce the number of polygons and lighting calculations when building a real-time photorealistic scene.
3D Rendering Techniques?
Let's have a look at all the featured techniques.
Rasterization
It's one of the earliest methods, working with a model as a grid of polygons. They have vertices with information (textures, colors) and are projected onto a plane perpendicular to the perspective in front of the virtual camera. So, all the space within vertices has the color that you need and the pixels of the color fill the whole object.
This is a fast rendering method used in real-time rendering mostly.
Ray Casting
With rasterization there is sometimes a problem of overlapping objects, but the ray casting, as the name suggests, casts rays onto the model from the camera's angle. The rays extend to each pixel on the image plane. This way the program does all the coloring and texturing slightly and carefully.
Ray Tracing
Ray tracing is a developed version of the previous one, having the ability to correct model shadows, reflections and refractions, because the technique renders light better.
A shadow is created on another surface if the path of the shadow ray to the light source is obstructed by the surface.
For a transparent surface, a refractive ray is emitted when the secondary ray traces hit the surface.
Rendering Equation
The technique considers that light is emitted by all, not just one light source. This equation tries to account for all light sources, compared to raytracing which only uses direct lighting. The algorithm created using this equation is known as global illumination.
How long does 3D rendering take?
Before we review the length of the whole process, it's important to briefly understand all stages leading to render:
Understanding the project: making up an idea, thinking about details (sizes, fonts, colors, tints, locations etc);
3D modeling: managing vertices in virtual space, creating some kind of a mock-up of an object;
Choosing representative materials: selecting settings for appearance of an object to get the most accurate feeling and representation;
Lighting: creating a scene in the virtual space. Setting digital lights to make it volumetric;
Rendering: creating a naturalistic 2D image from all the 3D data set before the step.
After the last one, post-production or any changes and corrections of the final product might take place.
When speaking of time, the whole process obviously depends on the complexity of the project, CG software, and the clearance of an idea.
Let's look at a few examples to understand how long it takes to come to a 3D rendering.
Example 1: 3D images for a product catalog
A B2C brand is looking for a 3D rendering service to create photorealistic images for their catalog.
Rendering speed in that case is faster than the 'traditional' one, because they only need to change their real photos into the 3D pictures.
Example 2: 3D images for product personalization
A brand adds different settings (colors, sizes) to the same product allowing clients to change them in real-time while shopping.
In this case rendering can also be made quickly using 3D visualization.
Example 3: Creating 3D images from scratch.
Both of the examples above assume that a brand already has a 3D file of their product ready to go. If they don't, rendering will take a little longer, because it's going to be developed from scratch.
How is 3D rendering used in the real world?
Our world has been immersing in online now, so there are so many diverse areas where 3D rendering is in demand now. Let's take a deeper look at where exactly you can find urgent need in 3D rendering.
Corporate branding
Business owners have only a few seconds to make an impression on their potential customers or investors. 3D rendering can make a perfect representation of what exactly they want them to see and 100% believe in it.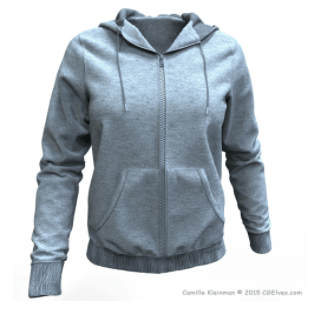 Movie industry
The film and animated movie studios have a lot of their products created in 3D every month. This is a billion dollar industry that needs their professionals to grow, study and experience new ideas and scripts.
Game industry
Gaming is another industry that spends and earns a lot of money, and 3D rendering is an integral part of this whole process. Thanks to 3D rendering we have this sophisticated picture on screen.
Architecture and real estate
3D rendering has already become an essential part of architecture visualization and interior design, because none of handmade sketches or even collages with cut out photos and screenshots from different apartments can make the depiction of objects that real like we are looking at a photo.
Advertising and marketing
In the advertising industry, the use of this technology allows the products to be displayed in dynamics. All sorts of designer items, cars, shoes, clothing benefit from 3D visualization in digital advertising and campaigns.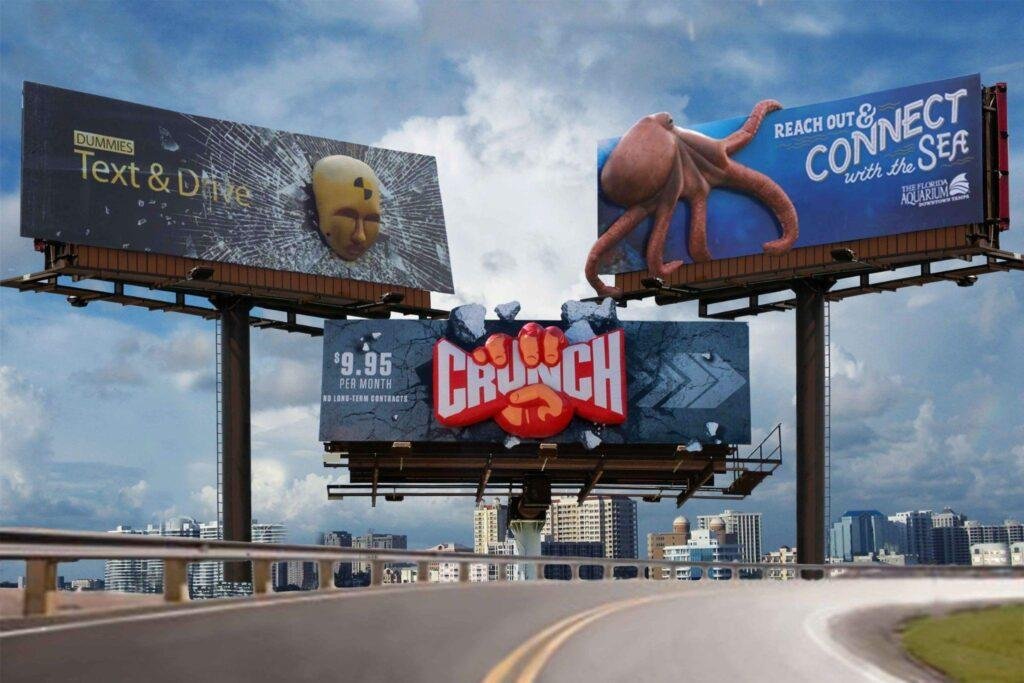 How much does 3D rendering cost?
Well, we have got almost all important topics covered, besides the cost issue. This is very important when we talk about 3D modeling as a whole process and 3D rendering as a part of it, because if you need 3D for your business in any way – you want to know how much it will cost you; if you want to be a 3D modeler – you want to know how much you'll be paid for this.
Let's answer all these questions once and for all.
Cheapest price range ($100-$250)
This is a beginner's one: some simple 3D job can be done for this price when a potential specialist wants to find their feet. Another way is, this is the cost of a simple concept or brainstorm for a design. It works for projects that don't require high-tech features.
Average price range ($300-$500)
This step represents more professional experience. Some small projects can be done with this package.
Expensive price range ($500-$3000)
This price is a standard one when the high results of quite complex tasks are expected to be implemented. Mostly it's used in commercial and marketing areas working with 3D rendering.
Sky-high price range (from $3,000)
This price range is only conceivable for large corporations that are ready to invest a lot of money in developing and strengthening their business brands, knowing they will have guaranteed income and success in the end.
Conclusions
The benefits of 3D rendering are clear, though it's important to resume all the conclusions one more time:
3D rendering, as a final part of 3D modeling process, provides a customer with a perfect lifelike picture of what they want to see in the result, creating for them a two-dimensional picture of 3D objects;
3D rendering shows all the details accurately, conveying all the ideas into the picture with all dimensions and specifications noted.
The step of rendering displays an ideal lighting according to the settings, so you can think of all pros and cons of the outdoor and indoor lights and shadows reflecting on your product in real life;
3D rendering is able to maintain the perfect look of a brand and transmit the right atmosphere and values through the design, colors and shapes.
Everything can be changed in moments, because you don't need to spend extra time and money on buying and testing all the ideas in real life: all is to be done inside the program.
If you`re planning an event or want to make the most of your branding, 3D rendering is an important part of the process and CyberFox can help you with that.
The CyberFox team of professionals offers you all the above mentioned and more: you will have your result in the best possible way: we've had experience in diverse fields and projects, from 3D shoes and sports equipment to virtual interactive tours and game webGI.
CyberFox is 24/7 ready to answer any of your questions, rooting for your perfect product.
Leave a request,
we reply in 1 day
Or contact us in the social networks
FAQ
3D rendering is not difficult for those who have studied tutorials or had some courses about it. It's not a 5-minute job, it takes time, a high level of concentration and patience to have a good result; that's why specialists who do 3D jobs are highly in demand.
A 3D rendering software (modeling software) is a program using which a specialist creates 3D models.
In CAD (computer-aided design) 3D rendering is focused on a conversion of a 3D file to a three-dimensional picture with all 3D data and effects.
Now we have an online world, and we need something that can repeat our reality online; the technologies help us with that. A lot of fields are directly connected with 3D rendering and modeling (as a whole), such as marketing, advertising, movie and gaming industries, real estate, design and others.
This is the process of transmitting all the data of a 3D file in the project to a 2D photorealistic picture.
3D rendering is a photorealistic depiction of all ideas and expectations of what you need to have in your real apartment.