3D Modeling Services
Modeling is a primary step of the 3D scene creation workflow in which a modeler creates a mech in three-dimensional space that becomes the base for a static or GPU render. It is a complex task and it requires much experience especially when you're preparing a model for GPU render and for animation.
For in-game and web use, a 3D model should have an optimal number of polygons, the right edge flow, loop cuts with more polygons on the movable parts such as joints. Last but not least, the 3D model should be correct, it shouldn't have hidden geometry, overlapping edges, and all edge normals should face outwards otherwise the render engine will show these mistakes and user experience will suffer.
3D Modeling Services That We Offer
Modeling is a universal skill and if you can model a bicycle, you can model a house and its interiors. However, there are a set of peculiarities in each modeling type.
Architectural 3D Modeling
An architectural model should be very precise and stick to the real building plans. Plus, you need to model the environment around the building and show use cases, such as entrances, sidewalks, parking lots etc. Buildings normally have a fewer number of polygons than organic shapes like characters.
Product Modeling
Creating models of your product includes hard surface modeling, working on its details, facture and textures.
Industrial 3D Modeling
Creating factory environments, networks and mechanisms for BIM projects. Sometimes it implies animation of systems, such as air conditioning in a building and interactivity.
Character Modeling
To better showcase your project it`s great to use human 3D characters in it. Also, it gives a sense of scale of how large the building is.
Benefits of 3D modeling Service
We don`t provide modeling services alone, we do it as a part of your complete solution. Here are the benefits of our in-house 3D modeling.
Don`t need to learn
It`s a very technical skill that requires lots of hours learning the basics and then infinite practice.
Time saving
Our modelers work fast and have lots of models, textures and other preps that can be tweaked and optimized to your setting.
Reusability
All models we create for your projects can be reused with a little or no alteration in other projects of yours. Also, you print out models to have them on your desk.
Projects
We are no strangers to complex 3D solutions. Our team successfully launched many successful 3D applications and online configurators for our clients in the past few years.
Interactive 3D tour "Walker"
This application helps you explore a virtual 3D space and provides the ability to view from different angles on the environment.
It features 3D scanning technology to speed up modeling of the environment. After the scanning is complete, the scene is optimized for GUI render and web specifically. You can navigate the environment with a joystick or keys.
It provides a full-screen immersive experience and its performance is optimized for mobile devices.
Bookcase 3D-configurator
It is a powerful parametric 3D configurator for furniture manufacturers who want to be more personalized than large chains like IKEA.
The 3D furniture modeling configurator helps you create your own bookcase and explore more than five thousand options. There are different parameters such as number of shelves, their height, width and depth. You can select different colors and materials to pick up an option that matches your room and your taste.
Why Us?
Modeling is an utterly important step of creating your virtual scene. In fact, it is like developing software, models can be buggy, laggy and unoptimized with millions of polygons so a GPU will struggle to render the scene.
Models tied to scenario
We don`t simply create models. Every model we do has a purpose or a specific function. Therefore, all our models are well-thought out in terms of your specific project.
Correct models
We create correct and optimized shapes so you won`t have any problems rendering it on any laptop.
Web-friendly
All of our models function on the web, so users can see scenes with them on any device such as a laptop, tablet or a smartphone in a browser.
Money-wise
We offer the full cycle of the 3D development services including modeling, rendering, deploying solutions onto your website or a system so the overall cost will be reasonable.
What Clients Say
CyberFox has helped
increase the conversion by
300%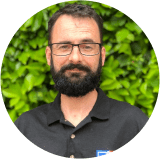 Scott Vincent
Founder, OnCourt UK
The skill set within Cyber Fox is formidable. Well-structured, timely project management and deep industry insight have accelerated our ability to scale the business. Despite language being a perceived hurdle at the outset, Stefan and the team have communicated clearly, offering ideas and opinions of great value in the process.
OnCourt look forward to further developing our successful business relationship with Cyber Fox. If like us, you're looking to broaden your 3D horizons, we highly recommend discussing your project with Cyber Fox.
Read more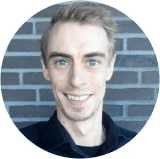 Peter Rosbjerg
Founder, Rosbjerg3D
Rosbjerg3D and CyberFox have worked together on multiple substantial projects for a wide range of clients in many different industries. With great communication comes great results, and CyberFox has always shown to provide world-class support and service and precise communication in fluent English.
CyberFox have great experience in defining customer needs and will quickly get to the core of the challenge they are given. The experienced and very skilled team at CyberFox always provide professional consulting, and their combined problem-solving abilities always ensures novel and innovative solutions for the task given. The combined skillset of the CyberFox team guarantees reliable and professional solutions to be developed that serve the customer's needs – and often more.
A huge recommendation and huge Kudos to the whole (and always friendly and welcoming) team at CyberFox.
Read more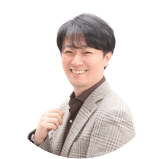 Jay Park
CEO at Art&Space IT
Cyberfox always delivers the highest quality results.
A company that offers more than anything you can imagine. With Cyberfox, you can always achieve successful project results. Best partner ever!

Max Kardasevych
CEO Tino Agency
We worked together with the Cyberfox team on three different projects. The team has established itself as strong professional developers and managers;
Thanks to this, we have built long-term cooperation and will continue to attract them to work on our projects.
We always have complex and non-standard projects, so we needed a team with strong expertise. Cyberfox successfully coped with all the tasks assigned to them.
Read more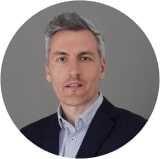 Daniel Blumenthal
3D Designer
The CyberFox team helped us with the solution to convince customers of our products interactively. The task was to create a virtual house that represents our variety of products and replaces a classic drop-down menu. We are really enthusiastic about the optimization of the 3D model and the solution of this task using WEBGL.
The speed and precision with which CyberFox stood by our side is unparalleled. We would work with this great team again at any time.
Read more
FAQ
The modeling prices depend on the complexity of your project. You can purchase pre-modeled shapes or get them for free from stocks or asset libraries of 3D applications. There is no clear fork on 3D modeling costs which vary from zero to thousands of dollars.
Manufacturers, builders, architects, furniture makers, BIM - a vast variety of companies that needs to showcase their idea and provide a next level interaction with their services to their clients.
It`s possible to learn the basics of 3D modeling in a couple of weeks, however, mastering this skill would require years. This is a very attention-demanding task and it`s not suitable for many people.
3D modeling can be used to create a model for your idea or create a model after the existing thing to present it in a new way.
Because this skill has a steep learning curve, it requires specialized costly software and computers with best-in-class components, the price for their work is relatively high. On average a highly-experienced modeler who understands business needs and delivers on time earns about $8,000 a month.
For the most part no, however, some parametric modeling tasks require scripting. For example, Blender offers their methods in Python, so you can simply create repeated patterns or shapes that are too hard to create by hand.
You can work
with us from
anywhere
in the world
We will be in touch with you regardless
of
your
time zone

North America
Bookcase (parametric)
---
We has developed more than
5,600+
variations for
14
days
Learn more

East Asia
Interior of the limousine
---
We has developed more than
1,800
variations for
65
days
Learn more

West Europe
3D-configurator «OnCourt»
---
We has developed
100+ million
variations for
2
mounth
Learn more

---
This demo was made to demonstrate
our ability to create
Web3D
games.
Learn more

South America
Virtual museum
---
Such virtual spaces allow
the user to visit museums
online
Learn more


East Europe
Virtual exhibition
---
Brand awareness was increased
by 2 times
thanks to the virtual exhibition
Learn more
Contact us,
we will
reply within 24 hours
or contact us on our social media accounts
or contact us on our social media accounts