3D configurator for 3D jewellery
Our team of experts can create a 3D model of your desired jewellery piece, and then provide a custom jewellery configurator for your website. This will allow your customers to personalize their jewellery purchase with ease. We use the latest 3D modelling software and technologies to create realistic 3D models that will wow your customers!
What are 3D models and why are they used for jewellery design
3D models are 3-dimensional representations of an object. They can be used for a variety of purposes, including jewellery design. 3D models allow you to see how an object will look from all angles, which is important when it comes to jewellery. You want to be sure that the piece you choose looks good from every angle.
Examples of stunning jewellery pieces that were designed using 3D modelling software.
The 3d model is an exact copy of your jewellery piece you wish to have created. We can create 3d models for any type of jewellery including bracelets, rings, necklaces etc. You tell us what kind of metal and gemstones you want in your design; we will take care about everything else!
How to create a 3d model for jewellery
There are a few steps involved in creating a 3D model for jewellery. The first step is to take accurate measurements of the object. Next, create a 3D wireframe of the object using 3D modelling software. Finally, add textures and details to the 3D model to give it a realistic look. Our team of experts can help you with every step of the process!
More than 100 projects
on our
portfolio
Leave a request,
we reply in 1 day
Or contact us in the social networks
CyberFox has helped
increase the conversion by
300%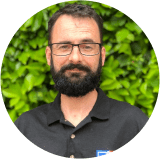 Scott Vincent
Founder, OnCourt UK
The skill set within Cyber Fox is formidable. Well-structured, timely project management and deep industry insight have accelerated our ability to scale the business. Despite language being a perceived hurdle at the outset, Stefan and the team have communicated clearly, offering ideas and opinions of great value in the process.
OnCourt look forward to further developing our successful business relationship with Cyber Fox. If like us, you're looking to broaden your 3D horizons, we highly recommend discussing your project with Cyber Fox.
Read more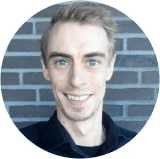 Peter Rosbjerg
Founder, Rosbjerg3D
Rosbjerg3D and CyberFox have worked together on multiple substantial projects for a wide range of clients in many different industries. With great communication comes great results, and CyberFox has always shown to provide world-class support and service and precise communication in fluent English.
CyberFox have great experience in defining customer needs and will quickly get to the core of the challenge they are given. The experienced and very skilled team at CyberFox always provide professional consulting, and their combined problem-solving abilities always ensures novel and innovative solutions for the task given. The combined skillset of the CyberFox team guarantees reliable and professional solutions to be developed that serve the customer's needs – and often more.
A huge recommendation and huge Kudos to the whole (and always friendly and welcoming) team at CyberFox.
Read more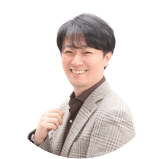 Jay Park
CEO at Art&Space IT
Cyberfox always delivers the highest quality results.
A company that offers more than anything you can imagine. With Cyberfox, you can always achieve successful project results. Best partner ever!

Max Kardasevych
CEO Tino Agency
We worked together with the Cyberfox team on three different projects. The team has established itself as strong professional developers and managers;
Thanks to this, we have built long-term cooperation and will continue to attract them to work on our projects.
We always have complex and non-standard projects, so we needed a team with strong expertise. Cyberfox successfully coped with all the tasks assigned to them.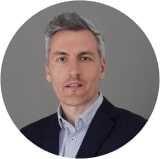 Daniel Blumenthal
3D Designer
The CyberFox team helped us with the solution to convince customers of our products interactively. The task was to create a virtual house that represents our variety of products and replaces a classic drop-down menu. We are really enthusiastic about the optimization of the 3D model and the solution of this task using WEBGL.
The speed and precision with which CyberFox stood by our side is unparalleled. We would work with this great team again at any time.
Read more

Matt Klein
Digital Director at Keiser Corporation
Worked with CyberFox to navigate a new initiative to build a 3d product configurator. This project entailed developing web-optimized 3d models across 40+ products including our ability to customize colors and accessories. We also needed GLB files for a floor planner. Our configurator allows someone to layout the equipment in a room, then move into an equipment configuration interface for all chosen equipment. The team at CyberFox did amazing work, helped us navigate a new environment in 3d development, and was adept at coordinating a big project with a lot of moving parts. From our experience, we decided to turn to CyberFox when the need for 3d animation work arose.
For the 3d animation, we worked with CyberFox to take a static character render and animate movements on our equipment. Same results - great work. I'd highly recommend this company to anyone.
Read more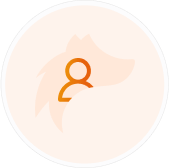 Worked out exactly as planned, team was great to work with, highly proficient, flexible, and organized/responsive.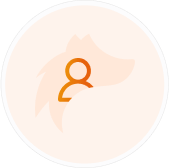 They delivered the project on time, and their responsiveness to our needs was exceptional.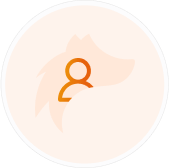 We had a fantastic experience. They are incredibly knowledgeable in their space and helped us achieve our goals in a timely and productive manner. This was a trial run project and we have decided to move forward our entire project given how great this experience was.