Top 10 Sculpting Software for 3D Modeling in 2023
3D modeling software is used in animation, game design, architecture, manufacturing, and product design. It's essential in all types of production — digital and physical — because it's used in virtually every creation form. Creating these 3D models may appear more magical than traditional art forms, but it's pretty simple with some practice using the powerful 3D modeling software behind them.
However, there are several alternatives to choose from among 3D modeling software, each with advantages and drawbacks that make it better for some modeling tasks than others. Given the distinctions, selecting the appropriate sculpting software for your needs is critical to executing your concepts without wasting time utilizing the wrong tool.
To assist you in making a decision, we've conducted a comprehensive study of the market and compiled a list of the most popular and widely supported 3D modeling applications. Many may not be the simplest to grasp if you're a novice. 
But they will more than compensate with industry relevance, transferable skills, and the warm fuzzy sensation of personal achievement when you execute your big 3D ideas. If you're already familiar with 3D modeling and looking for a new program, we've compiled a list of features to consider that we feel set each one apart.
What is 3D sculpting software? 
3D sculpting applications are design suites that, in addition to conventional 3D modeling capabilities, include tools for manipulating a model as if it were a real-life clay sculpture. The most basic operations are to push, pull, smooth, grasp, or pinch it to get the finished product.
The technique used to represent the model in various sculpting software varies: each has its advantages and drawbacks. For example, some programs utilize mesh-based or voxel-based geometry with certain primary geometric forms.
The appeal of 3D sculpting programs for designers, gamers, and CG (Computer Graphics) producers is that they allow you to add details to meshes. It would be difficult or impossible to do using traditional 3D modeling techniques. Using an excellent sculpting tool, you can also create photorealistic and hyper-realistic results used in the film or animation business.
What to do if you need 3D sculpture modeling services 
One of the most difficult things about 3D modeling software is finding a company that can provide you with the specific type of service that you need. There are many different types of 3D sculpture models out there, and each one requires different techniques and materials in order to create. This can make it very difficult to find a company that can do the job that you need them to do.
If you are in need of 3D modeling software, you may be wondering where to turn. The process can be daunting, and it may seem like you need a lot of technical knowledge to get started. 
However, CyberFox is here to help. We have a team of experts who can take your ideas and turn them into reality. We work with you every step of the way to ensure that your vision is brought to life.
Creating a 3D sculpture model with CyberFox
CyberFox makes 3D image sculptures based on drawings, sketches, and photographs. We help implement any project, from modeling parts for production to creating an architectural model. Use the callback order service, and we will tell you the deadline for completing the order and the cost of 3D image sculpture processing.

Punctuality
We give you a realistic assessment of the work completion time. You always get the job right on time.

Flexibility
Based on your project, we will suggest how to achieve the best result. Just send the materials you have.
Knowledge
Our experience and knowledge allow us to offer the best solutions to show your ideas. If you have questions, just ask.

Speed
We perfectly understand when you need visualizations urgently. We work fast.

Experience
We share our expert opinion on how best to present your project because we care.

Saving time
You do not need to understand the software or 3D imaging technology. Everything is available at CyberFox.
Read on to get a brief overview of various 3D image sculpting software.
Top 10 software tools for 3D sculpting
3D modeling is a fascinating method for bringing characters, creatures, and all sorts of organic forms to life. While many 3D modeling applications are focused on accuracy, 3D sculpting programs are about transforming a piece of visual clay into a stunning 3D print. Of course, Zbrush's most popular 3D sculpting software isn't the only option. So here are our top 10 favorite 3D sculpting applications for you!  
1. SculptGL
SculptGL is an excellent app to play around with and see if modeling in this manner is suitable for you. Of course, it won't produce the most stunning designs, but it is a fun sandbox!
Win! It's free, browser-based (no sculpting software downloads!), doesn't require you to create an account, and can be used on devices with little internal storage space or memory (e.g., Chromebook). This is a fantastic program for learning 3D sculpting but lacks hollowing and hole-making (also known as Boolean) tools.
To make documents printable, you'll need a second program (like Blender) to hollow out your files, add escape holes, and repair damaged topology. You can also pay someone to tidy up the file for you.

2. ZBrush
ZBrush is undoubtedly the most popular and powerful digital 3D sculpting software available. It provides cutting-edge technologies for anybody, from art amateurs to leading movie and game studios.
In 1999, ZBrush was released as a 2.5D modeling program, and it is now the industry standard for 3D sculptors and painters.
You can try out this 3D modeling software for free for 45 days to obtain a feel for the program without putting any money down. It would help if you also looked at our guide on how to prep your ZBrush models for 3D printing.
3. Blender 
Blender is a popular 3D modeling program with a lot of features. It has had a 3D sculpting tool set since 2007, and its process is comparable to that of ZBrush and Mudbox.
The number of tutorials and plugins and the fact that Blender is entirely free provide further incentive! On the other hand, users frequently complain about the interface and steep learning curve.
With a solid foundation of modeling abilities, the heavy texturing, rigging, animation, lighting, and other features help you build complete 3D files. This 3D sculpting software is superb for dealing with only static models or getting into the business of animation.
This 3D modeling software was created in 2002 as a nonprofit organization by Max and Bořek Kost. The foundation became a base for further development and creative projects after the spin-off Blender Institute was established in 2007.
Blender is free, yet it's accessible and valuable to many people, from novice hobbyists to professional animators. Even NASA uses it for many of its public models! However, because expert users are constantly improving it, it may be difficult for inexperienced users.
 

Price: Free and Open Source
4. Mudbox
Mudbox is a 3D digital painting and 3D sculpting program that allows 3D designers to create and edit 3D forms and textures easily. It was released in 2007 and later acquired by Autodesk.
Mudbox's sculpting technique differs from ZBrush in that it is more beginner-friendly. The primary distinction between the two 3D sculpting software  programs is that ZBrush is far superior at providing a starting geometric structure than Mudbox. To produce a base geometry faster, use Maya or 3ds Max integrations with Mudbox.
Overall, ZBrush and Mudbox have comparable sets of tools and brushes. However, the functionality is where ZBrush shines above Mudbox. When painting a model, ZBrush is typically considered superior to Mudbox.
Price: $10/month or $80/year

5. Maya
Maya is 3D animation, modeling, simulation, rendering, and sculpting software from Autodesk. It's powerful and versatile, and many consider it the industry standard for animation. Maya is used by several well-known feature film production companies, including Blue Sky Studios, Framestore, and Moving Picture Company.
Maya can be used to create 3D assets for film, TV, and video games. Most of this artistry involves the creation of three-dimensional objects, including modeling, rigging characters, animation, dynamics, painting, lighting, and rendering. Maya makes it simple to do all those things.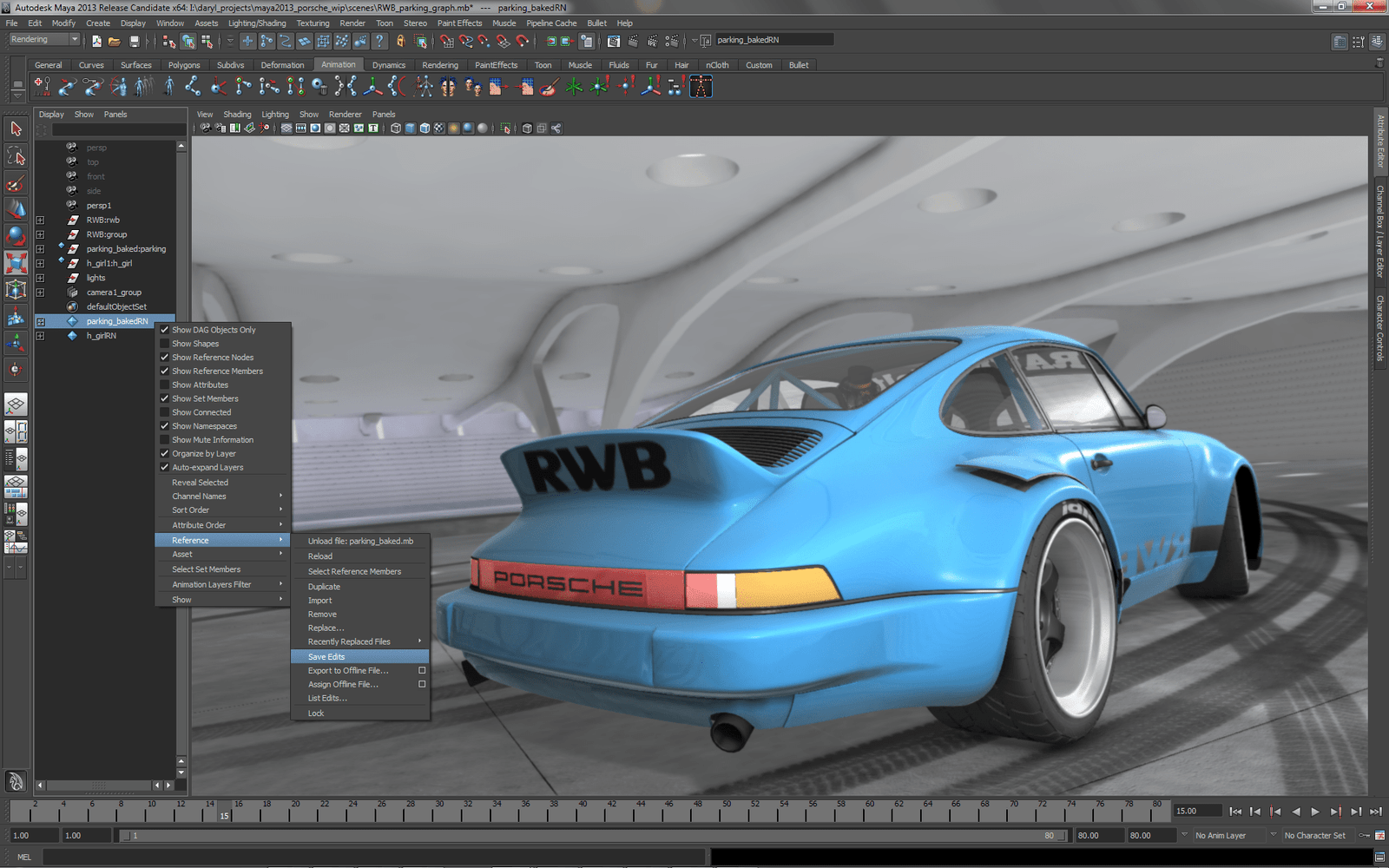 6. Meshmixer
If you don't want to plunge into the chilly water right away, there are various free 3D sculpting apps that can help you get started. Autodesk's Meshmixer is free 3D sculpting software and is also one of their more accessible, beginner-friendly options.
In addition, this 3D sculpting software allows you to intuitively sculpt patterns, hollow them out, cut them apart, and join components together without damaging your mesh's internal or external geometry. It's fantastic to have if you want to convert your design into 3D form.
You can design your 3D designs from the ground up or start with over 10,000 models in the 123D Gallery. If you want to give it a shot, check out our complete Meshmixer tutorial for beginners.
7. Sculptris
Sculptris is a free, downloadable sculpting software program from Pixologic, specializing in ZBrushian digital 3D sculpting. It's a great way to get started if you've never worked with digital sculpture. It simply explains what ZBrush is capable of doing.
Sculptris is an excellent way for artists with little or no 3D modeling experience to start. Its features are simple to master, even for those without any prior expertise in digital art, yet powerful enough to create fully functional base models. Sculptris also allows you to use 3D meshes (.obj) for more customization and refinement.
The main drawback of Sculptris is its restricted functionality. So when you're ready to take your Sculptris works to the next level in detail, having a peek at ZBrush makes sense.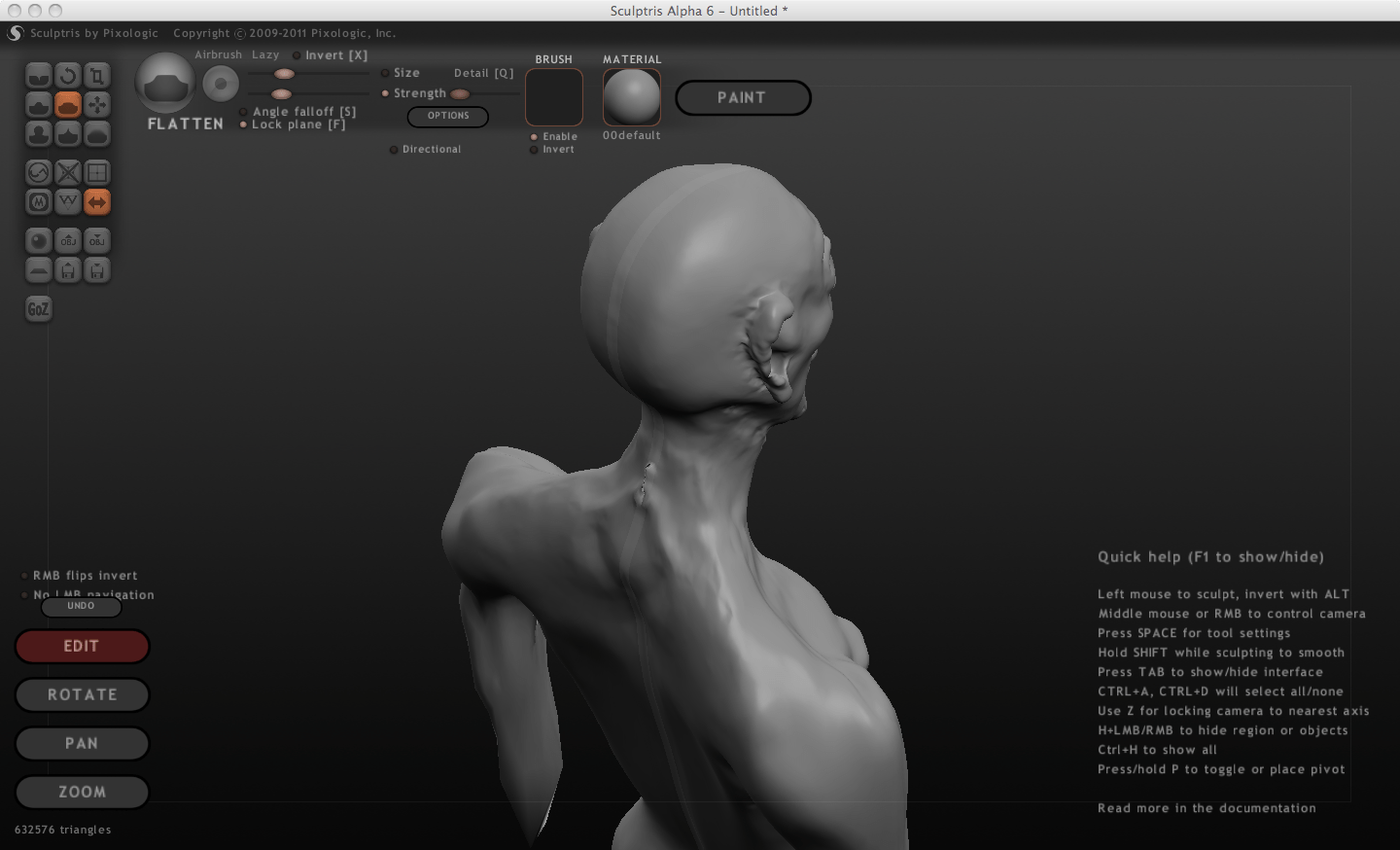 8. Modo
Foundry's Modo is a 3D modeling program first released in 2004. Although it was initially launched in 2004, the first stable version wasn't released until September 2020, so you may only have recently heard about it. It's free and has polygon modeling, 3D sculpting, texturing, animation and rendering tools.
The designers of this 3D sculpting software focused more on creativity, concepts, and beauty than technical features when creating it. Modo includes various tools for engineering with shadows, visual effects (VFX), mesh size, and other parameters.
Even though it is possible to go through the whole design process — from modeling or 3D sculpting through animation to rendering — Modo's greatest strength is modeling and rendering (which has a lot to do with the target audience's mentality). Modo offers three different types of modeling.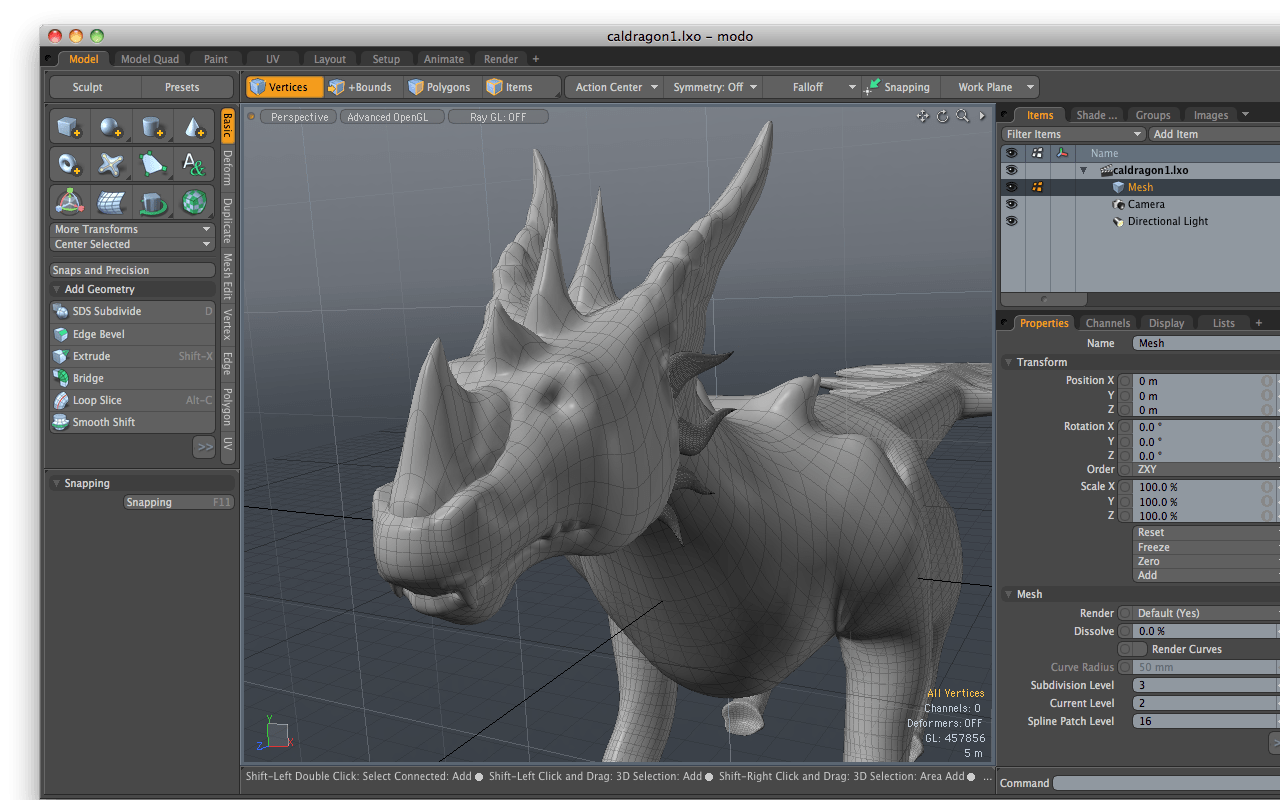 9. 3Dcoat
Another great 3D modeling software program is 3Dcoat. Its most significant benefits are its texturing, UV mapping, and painting tools.
The 3D modeling portion of this sculpting software is quite unusual, as it differs from the others on this list. However, if your top concern is making a figure look great with a beautiful texture, then a 3Dcoat will be your most excellent pal.
Depending on which license is suitable for you, this 3D sculpting software may cost anywhere from $99 to $379. This 3D sculpting software community is relatively small, making it more challenging to obtain excellent 3D printing lessons for it than for the other 3D sculpting software mentioned in this list. However, you can test it out simply by signing up for their free 30-day trial edition.
10. SelfCAD
SelfCAD is 3D sculpting software with a user-friendly motif that is simpler for people to master than many other professional CAD applications, although it has several sophisticated capabilities suitable for people with more demanding design needs.
Models can be made in a variety of ways. For example, you can drag and combine 3D shapes from the library to construct your model. In addition, this 3D sculpting software allows you to create custom shapes and push and pull them into three-dimensional forms.
Sketches in SelfCAD may be modified and reorganized to create a three-dimensional drawing, and the 3D sculpting software includes tools that allow kids to generate more natural shapes.
Price: $139.99 billed annually.
Conclusion
There's a lot of sculpting software for 3D modeling, and it can be tough to decide which one is right for you. In this article, we've given an overview of some of the best options currently available.
CyberFox is an excellent option for professional-grade sculpting software with many features. For those on a budget, Sculptris is a great free option. And for those looking for something in between, Modo and 3Dcoat are both excellent choices.
So whatever your needs, there's sure to be a 3D sculpting software program that's right for you. And if you're still unsure which one to choose, our team at CyberFox can help you make the decision. Contact us today to learn more about our 3D modeling services.
Leave a request,
we reply in 1 day
Or contact us in the social networks
FAQ
There are a few different options available when it comes to 3D sculpting software. Some of the most popular include Zbrush, Sculptris, and Modo.
This is a difficult question, as it depends on your individual needs and preferences. However, some of the most user-friendly options include Sculptris, Modo, and 3Dcoat.
Blender is still relevant and is one of the most popular sculpting software programs. It offers a wide range of features and is constantly updated with new ones.
Blender is an increasingly popular sculpting software among professionals in a wide range of industries. However, because more giant corporations like Bethesda or Rockstar already utilize other 3D sculpting software in their pipeline (such as Maya), they do not see much advantage in switching to Blender.
Check out our other articles