Virtual Staging vs. Real Staging: Which is Right for You?
The most popular strategy for selling a house quickly and profitably is home staging. In fact, 85% of staged homes sell for 5-23% more than they were originally listed for. The debate of whether virtual staging or real staging is better for your own listing has become more prevalent as a result of the staging industry's significant changes over the past ten years.
In this guide, we'll tell you about rivalry virtual staging vs. real staging: why it's actually important, what advantages and disadvantages these two types have, which option is best for you, and how our company, CyberFox, can help you to solve all the traditional home staging issues in general. So let's not waste time anymore and get to the point right now!
What Does Home Staging Mean?
Making a home as appealing to potential purchasers as possible is known as home staging. 
Usually, this entails redecorating, clearing out clutter, moving furniture, cleaning, and employing other methods to make the house look its best. 
The objective is to appeal to the largest number of potential purchasers by making the house as inviting and appealing as feasible.
Why is Staging a Home Important?
A move-in-ready property is what 71% of buyers are initially seeking, and staging can assist create that impression. 
Staging is essential to attract buyers who want a home that is ready to move into and to secure the highest offer. 
Also, staging a home helps potential buyers picture themselves residing there. 
Photographs and other personal objects, on the other hand, can make it challenging to perceive the house in its finest light and can put off potential buyers. 
You should therefore stage your house and work to make both the interior and exterior appealing to a variety of potential purchasers. 
But, hiring a professional stager can be expensive, and you'll need to spend money on pricey accessories, furnishings, repairs, and other adornments.
What is Real Staging?

Traditionally, staging a home for sale has involved paying a professional to come in and reorganize your furniture and decor to increase its appeal to potential buyers. If doing this speeds up the sale of your house, the cost may be well worth it. 
Making your home appear as open and inviting as possible is usually the main goal of the traditional staging. It can entail moving furniture around to make rooms feel bigger, cleaning up the surfaces, and putting accessories in thoughtful places to give the room some flare and attractiveness.
Real Staging: Pros and Cons
Of course, the in-person experience is the main advantage of physical staging. Homeowners adore the thought of prospective buyers walking through their homes and seeing how well-kept and inviting they are. 
Consumers are also much more accustomed to home staging because it is commonplace to see staged homes. These can be found on publications, TV, Instagram, and Pinterest. Every time we watch well-liked HGTV episodes, we even get to observe the staging procedure (and the emotional outcome). 
But why don't all real estate agents stage every single house that is for sale if the statistics demonstrate how extremely lucrative home staging is for real estate listings? 
The effectiveness of an in-person experience can, however, be overstated.
Traditional house staging has four main challenges: 
Cost time of completion;

Problems and inconveniences;

Design restrictions.
Although there are many various elements that affect how much home staging costs, you should budget at least $300 for a consultation. Home staging typically costs around $6,000. 
Spending four or five figures on conventional staging may be a terrific investment to maximize the sale if you're selling a $10 million home in LA. 
That is, however, simply too costly to pay for each listing for the vast majority of real estate brokers across the nation.
The practicalities of "real" staging are a huge issue as well. The homeowners must first remove all of their furniture and decorations from the house. The staging business will then need to set aside a few days to bring in all of the stage furniture and set up all of the decorations. 
A lengthy and complex staging process is another factor. Finding a staging business, scheduling a consultation, waiting for the design, waiting for the sellers to pack up their belongings, and then bringing in the furniture and setting things up may all take weeks for an agency or seller.
What is Virtual Staging?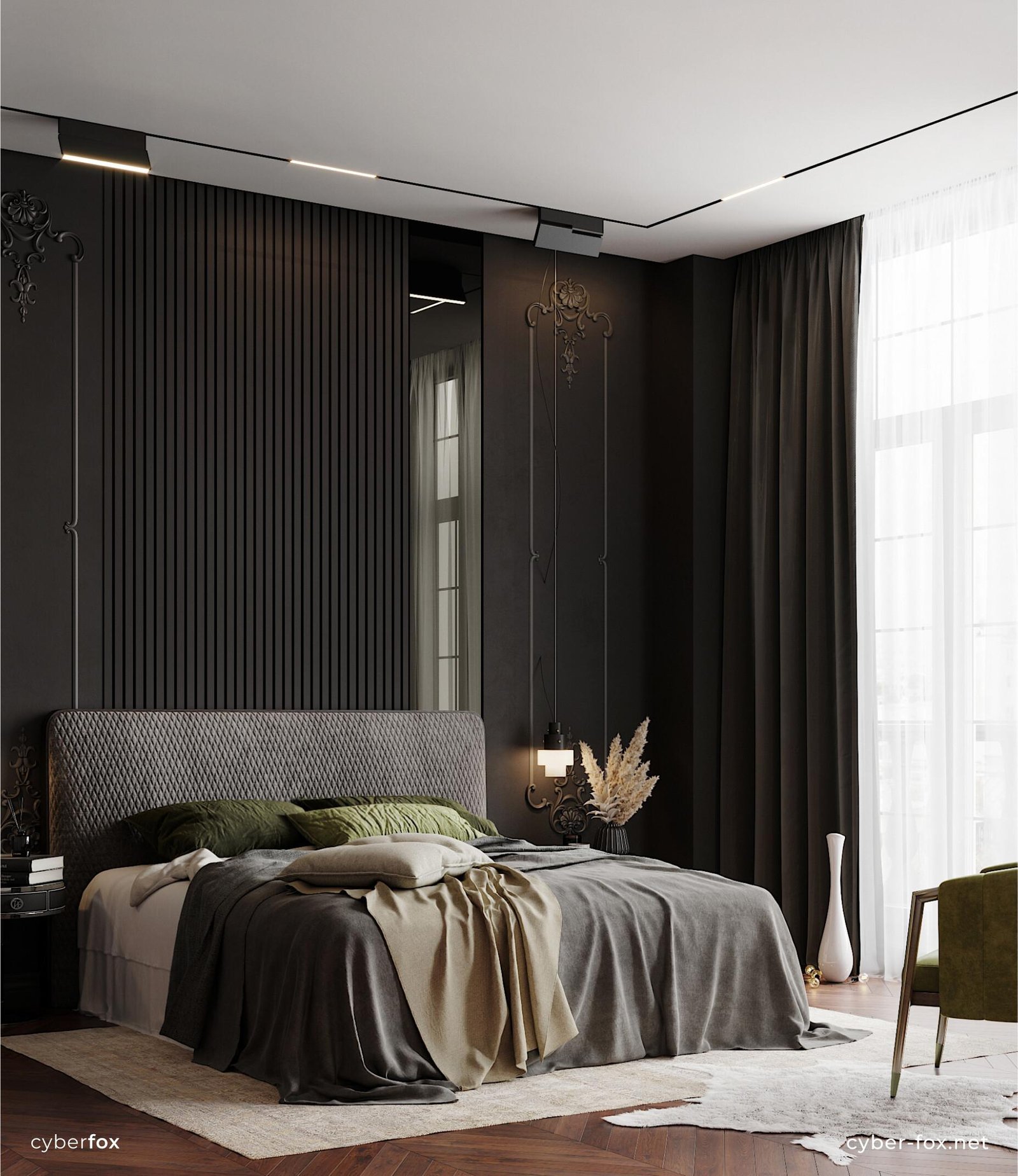 To increase a room's real estate worth, virtual staging involves digitally modifying or changing the furniture and accents in a room's image. Integrating digital furniture into images is the essence of virtual staging. 
Technology has advanced to the point where virtual staging software can resemble traditional or "real" staging almost perfectly. It will appear absolutely realistic, with to-scale furnishings, and be purposefully created to draw attention to the room, thanks to top-notch software and qualified designers.
Virtual Staging: Pros and Cons
The result is the main advantage of virtual staging: it promotes quicker and more profitable property sales. Virtual staging is frequently preferable to physical staging for a few key reasons as well, including the following: 
Affordable costs;

Simple and convenient procedure;

Infinite design possibilities.
Where you live, the type of room you're staging, your preferred design aesthetic, etc. are all immaterial. Virtual staging costs a minuscule fraction of what traditional house staging does overall, even if you pick additional staging services.
For a consultation session with a staging business in the old-fashioned staging method, you would have to wait 24 hours. As an alternative, it takes the same amount of time to receive virtually staged pictures equivalent to an entire house. 
The best elements of house staging are present in virtual staging but without time constraints and hassle. The upside for homeowners is that they receive more home showings and more prospective buyers without having to bother about packing up everything or renting another location. 
Also, inventory isn't a problem because virtual staging doesn't involve real furniture.
Virtual Staging vs. Real Staging: Comparison
| | | |
| --- | --- | --- |
| | Traditional Home Staging | Virtual Staging |
| Cost | Average of $6,000, up to $25,000 or more | $20-35 per photo (depends on the company you'll work with) |
| Turnaround time | 7-14 days for plan and set up | 12-24 hours |
| Ease/convenience | A team of manual labor is necessary | You can complete your order online in five minutes |
| Design availability and flexibility | Limited to the designer's expertise and inventory | Unlimited |
| In-person experience | Yes | No |
Which Staging is Best for You?
Real or virtual staging should be used depending on the needs of the property, the budget, and other considerations. Real staging entails actually furnishing and embellishing a room, which has the potential to be successful in evoking an emotional response in potential purchasers. But it could be expensive, time-consuming, and need constant upkeep. While real staging can be more expensive and inefficient, virtual staging employs digital technology to generate a 3D depiction of a space. More versatility is another benefit of virtual staging, since the same digital setting may be quickly changed to highlight various furniture designs or color schemes.
3D Virtual Staging with CyberFox
By offering a top-notch 3D virtual staging service, we, at CyberFox, can assist you with our virtual staging chores. Our company uses advanced technology that can turn any image of an empty room into a completely furnished, attractively designed area. Real estate brokers, builders, and homeowners who want to highlight a property's potential without physical staging may find this to be extremely helpful. Everyone can save time and money by adopting virtual staging, and their space will still have the intended look and feel. To further ensure that the virtual staging satisfies your unique requirements and preferences, CyberFox is ready to provide you with a variety of customization possibilities.
What the customer receives with Cyberfox:


Punctuality
We give you a realistic assessment of the work completion time. You always get the job right on time.

Flexibility
Based on your project, we will suggest how to achieve the best result. Just send the materials you have.
Knowledge
Our experience and knowledge allow us to offer the best solutions to show your ideas. If you have questions, just ask.

Speed
We perfectly understand when you need visualizations urgently. We work fast.

Experience
We share our expert opinion on how best to present your project because we care.

Saving time
You do not need to understand the software or 3D imaging technology. Everything is available at CyberFox.
Leave a request,
we reply in 1 day
Or contact us in the social networks
FAQ
The average cost of virtual staging is $29 for each image, with costs ranging from $19 to $75 per image. Virtual remodeling services cost $15 199 per image, while additional virtual home staging services can range from $4 to $15.
If you're willing to do your own virtual staging, you need to use a special program like Homestyler – it's all up to you!
There is no deception involved with virtual staging. If the building's original architectural details and interior design elements are not shown, it may be misleading.
Staging increases the appeal of your house to prospective buyers, which could speed up and increase the price at which it is sold. The average staged home sells in 11 days or fewer, which is 87% quicker than the average non-staged home. You might make back the cost of staging and then some because they also sell for an average of 17% higher.
Let's have a closer look at the same example – Homestyler. Using it, virtually staging a home is easy and can be done entirely from the smartphone's screen. Take some pictures of your area first. Continue browsing actual interior design products from some of the biggest décor manufacturers in the world. Items can be staged by dragging and dropping them onto the screen.
Another free virtual staging program that can be downloaded for Android, iOS, Mac, and Windows is Room Planner.