How to Make a 3D Model From a Picture
How to convert an image into a 3D model. Tips and best practices from experts to create the perfect 3D file using photogrammetry software.
Lots of people believe that the main reason why 3D printing has not yet become a tool of everyday life is a lack of 3D printers for affordable prices. This is partly true. In addition to the high cost of equipment, there is another rather significant problem: the lack of skills to use this equipment. The 3D printing industry can only begin to develop actively when people master 3D modeling programs and are able to freely create their own models.
To solve this problem, 3D modeling software packages are constantly being improved, and at the same time, applications that are very simple in usage are being released for beginners in working with 3D graphics.
In this article, you can read about various solutions to answer your question 'How can I convert my 2D image into a 3D model?'. When using any of these solutions, you must remember that the results are highly dependent on the 2D material that you have in the beginning of your work. That is why there is no universal or unique solution. Based on our experience, Cyberfox will give you some practical tips on how to create the most effective shooting for your personal model, as well as convert it the right way and have the best result in the end.
What to do if you need 3D modeling
Nowadays 3D modeling is an extremely popular feature among people from different areas. Right now it is not only about game or cartoon industry: mixed with reality, it is used in movies; you can find so many accounts of diverse 3d characters on social media (people don't even know that they are not real) – and they 'work as' bloggers there, the people who created them get real money for ads or integrations; also it is widely used in NFT area, as it looks more real than an average 2d picture.
There also might be other situations when you will need to make a 3D model, so let's see what you should do in this case.
Advantages of ordering at CyberFox
Working with Cyberfox, you can really feel the time savings, because it loads in a matter of 2-3 seconds, as well as:

Punctuality
We give you a realistic assessment of the work completion time. You always get the job right on time.

Flexibility
Based on your project, we will suggest how to achieve the best result. Just send the materials you have.
Knowledge
Our experience and knowledge allow us to offer the best solutions to show your ideas. If you have questions, just ask.

Speed
We perfectly understand when you need visualizations urgently. We work fast.

Experience
We share our expert opinion on how best to present your project because we care.

Saving time
You do not need to understand the software or 3D imaging technology. Everything is available at CyberFox.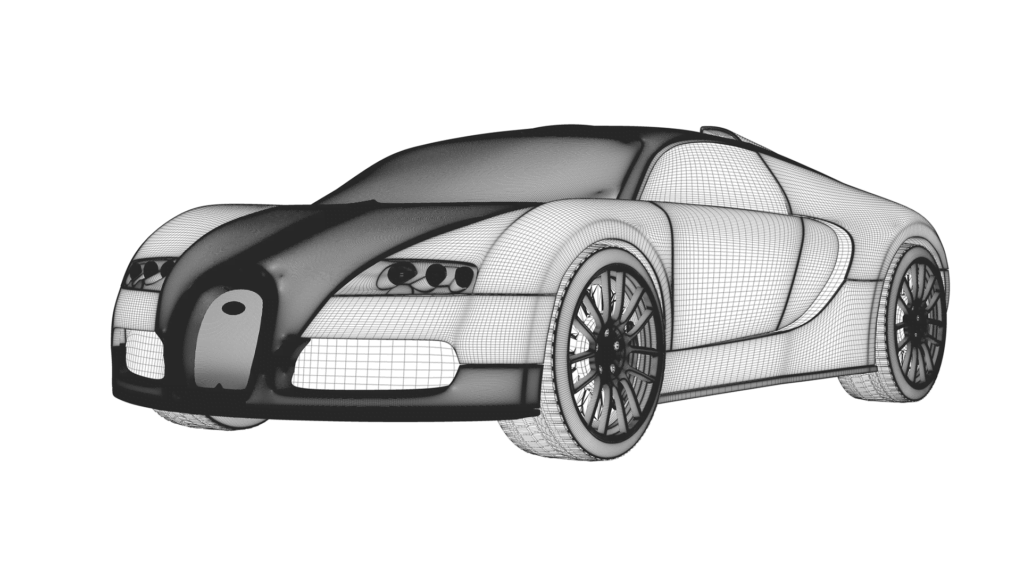 What You Need to Make a 3D Model From Picture
There are many options for 3D printing photos, and for this it is not at all necessary to be a professional 3D artist. All it takes is high resolution photos and some 3D printing skills. And, most importantly, time.
Creating 3D models is the hardest and only part of the process, and there is usually no easy way out. You will have to learn and master a few tricks.
How can you turn one picture into a 3D model?
As mentioned above, it is important to note that the look of your 3D model is mostly based on the number and quality of photos that you use to create the models: specialists, who work with 3D modeling for a long time, they know how it works, but beginners should know that the higher the resolution of the photos, the more detailed and realistic model you will get.
3D printers can bring any image to life. You can create any model with 3D printing technology and even create a CAD model with images from video games. Everything is possible with softwares of the present time.
You can create a 3D model even with a single picture, but in this case, the editing options may be limited due to the lack of sufficient detail. It's needless to say that you can not expect to create a perfect 360-degree file of your house from a single photo, it is better to have many photos to get the impressive result you want.
From one 2D image to 3D model: The best tools
If you dream of designing something completely new, creating a unique thing, 3D modeling will allow you to realize the most daring plans and bring all your ideas to life. Thanks to modern three-dimensional technologies, anyone can create a 3d model from a photo, build a three-dimensional model according to a drawing or sketch. Highly detailed images are created using hardware tools and specialized software, such as:
3D Builder
Figuro
Fusion 360
FreeCAD
OpenSCAD
Blender
OnShape
Smoothie 3D
3D Builder
The 3D Builder app allows you to quickly visualize, create and edit 3D models. The software creates and exports files in 3D printing formats. Using simple editing tools, even entry-level users can create 3D images.
This application has a huge library of 3D models. You can upload any file from your device or use the Kinect V2 sensor to scan and import a new 3D image. If you sign up and join the 3D Builder community and download the 3D Printing SDK, you can expand your options within this free program.
Figuro
This browser-based modeling software combines the affordability of TinkerCAD with the power of more advanced 3D modeling tools. The program is suitable for those who want to improve their design skills without going too deep into details.
The creation of objects in Figuro is based on the principle of polygonal modeling – you generate polygons by modifying them and combining them with each other. If you are using the program for the first time, we recommend using additional tools for checking and repairing STL files.
The program is simple and has a pleasant user interface. An extensive gallery allows you to evaluate the capabilities of the software and get inspiration for creating new objects.
Fusion 360
Fusion 360 is a professional 3D modeling software. Unlike other software, this tool allows you to cover the entire process of planning, testing and 3D design, from a to z.
The program has powerful tools for industrial design tasks. Fusion 360 allows you to simulate the design of objects, as well as the loads that they face each time after commissioning.
There is the ability to collaborate on a project with several people at the same time, cloud file sharing and import / export of various types of CAD files makes using the application comfortable.
Fusion 360 is completely free for students (the license is limited to three years), startups and hobbyists with one condition: the projects must not be commercial, the starting income must not exceed $100,000 per year.
FreeCAD
This software with a huge range of features allows you to develop design skills and bring projects to perfection. Parametric modeling software creates models exactly as specified.
A feature and advantage of this program is the ability to return to the history of the creation of an object and edit its parameters. Despite the fact that FreeCAD is free, it has all the necessary tools for a full-fledged work.
This tool allows users to draw 2 dimensional figures as a basis for creating additional objects, which is also quite a unique feature. The program is suitable for mechanical engineering, architecture and other fields.
OpenSCAD
OpenSCAD focuses more on the CAD aspect of 3D modeling, unlike the other programs presented above. then the software works as a 3D camillator that reads a script file that has all the information about the 3D model and then converts this object into a 3D model.
This tool is open source and is updated with new features from time to time. The latest update has a new customization panel.
The software, unfortunately, does not have interactive components, however, it helps to control the modeling process, as well as manage all the design parameters settings. OpenSCAD is considered to be the perfect tool for students and budding designers.
Blender
It is a widely used CAD program with a steep learning curve. This software is ideal for those who are already familiar with the concepts of 3D modeling and want to improve their skills and create more complex models: for beginners, this tool is a bit difficult.
The user interface in the latest version has become more convenient, and a three-dimensional viewing window has also appeared. Advanced Eevee add-ons, a real-time renderer, and a Grease Pencil for 2D drawing and animation were added.
Like the previous example, Blender is also an open source program and is constantly updated with new functional solutions for work.
OnShape
OnShape is a powerful browser-based CAD software designed for advanced professional users. Like Fusion 360, this tool allows you to organize collaboration on a project, store data in the cloud and share it.
There is also the ability to manage the main design of 3D models and projects without having to keep copies all the time and without having a huge number of different versions of files, which makes the work more convenient and faster.
The program has a free version for students and teachers, as well as those involved in non-profit projects.
Smoothie 3D
Smoothie 3D is another free online platform that is used to create 3D models from a single photo. In other words, what you get when scanning or photogrammetry, this tool allows you to get it in seconds, just by uploading a photo there.
Smoothie 3D has a "self-painting" feature (inside the app) to detail a model from a photo into a textured 3D model. (If your photo is of insufficient quality or does not have the required amount of detail, then you will need to draw them yourself.)
The advantage of Smoothie-3D is that it makes it as easy as possible to print 3D photos and you don't need a lot of modeling experience to create a 3D model, and you don't need to download any software on your computer.
How to convert a few pictures into a 3D model?
You have 3 solutions to go from 2D to 3D with multiple images:
You can use the solutions described for one photo
You can run 3D modeling software
You can ask a 3D designer or 3D artist to help you model your 3D file.
Indeed, with more perspective thanks to different images, you will be able to create a more detailed and accurate 3D model. If you need more information to find a 3D designer for this process, you can always contact us.
How to generate a 3D model from multiple images?
Let's take a look at what might be important when you decide to shoot your own picture in order to make it 3D.
Camera
If you have the opportunity, then be sure to take 30 to 40 shots from different angles. Beyond that, it's a good idea to make sure they're of high quality before uploading them to your photogrammetry software.
For good quality photos, you can use any camera, but there are a few things you need to consider. A digital SLR like a Canon or Nikon will give you plenty of options, let you shoot "raw" and provide high quality images.
Talking about the lens, the Canon 24-70mm is a good solution due to the need for a wide angle, and the lack of huge distortion (found in ultra wide angle lenses).
Lighting device
Additional lighting is always the key to improving your shooting, even with the best camera model and settings. Adding light will help you get good light sensitivity and reduce noise. Whether you use natural or artificial light, the key is to avoid shadows that blur the outline of the subject.
Tripod
A support device that can stabilize the subject and the camera is an added advantage when shooting from different angles to make a set of pictures. Doing so, they will be less blurry and more consistent. This will provide more detailed and flatter pictures.
Photogrammetry software for creating a 3D file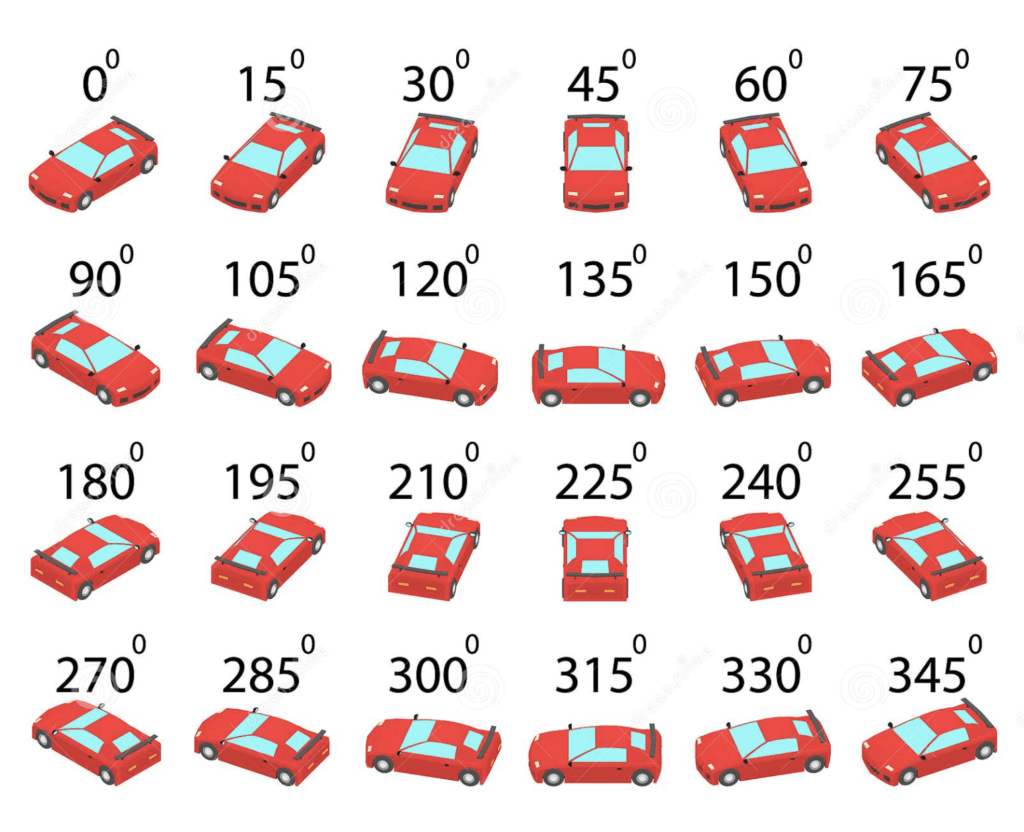 Photogrammetry is a technology based on processing photos from different angles to create your 3D models. Let's take a look at the most popular ones:
3DF Zephyr
Agisoft Metashape
Autodesk ReCap
Bentley ContextCapture
Colmap
DroneDeploy
IMAGINE Photogrammetry
MicMac
OpenMVG
PhotoModeler
Pix4D
3DF Zephyr
3DF Zephyr has an intuitive user interface, making it one of the market leaders in photogrammetry. It is ideal not only for professionals, but also for inexperienced users.
This tool features many tools such as the ability to import a 3D model into a CAD software. The free version of the program is open and officially freely available.
Agisoft Metashape
This tool is widely used in geographic information systems, visual effects, historical documentation, game development, aerial photogrammetry, and many other areas where 3D modelling and scanning is needed.
A great feature of Agisoft Metashape is that the user can create 4D models as the software can save entire scenes as editable 3D objects.
Autodesk ReCap
Autodesk ReCap uses photos in 3D modeling as well as laser scanning. Like the previous version, it can be used for aerial photography. Objects created with ReCap can be used further in CAD and BIM programs.
Bentley ContextCapture
This tool has powerful professional software that can create infrastructure landscapes, work with aerial photogrammetry and laser scanning and animation.
Colmap
Colmap is open source and allows the user to create a 3D mesh using one or more cameras and still images. However, this tool does not allow you to edit your 3D model. More suitable for fast 3D scanning.
DroneDeploy
This tool is only for drone scanning, consisting of two applications, one of which controls the trajectory of the drone, and the second collects and combines photos, resulting in a 3D model.
It has all the tools for measuring areas, volumes and distances. It is also possible to add personalized features if needed.
IMAGINE Photogrammetry
This is another professional photogrammetry software that offers 3D mapping scanning. Widely used by the Department of Transportation, commercial mapping companies, and national and regional mapping authorities, as it offers many tools to work with: different types of point clouds for photo transformation and big data management.
MicMac
The MicMac software provides you with tools for scientific and industrial applications, which is more user-friendly for experienced designers in the 3D world. It is often used to scan small and large objects.
OpenMVG
This is the software used by scientists working in the field of computer vision and the Multiple View Geometry (MVG) mode. OpenMVG works with Structure from Motion (SfM) photogrammetry technology and allows you to animate a 3D model after texturing.
PhotoModeler
Photomodeler is an easy-to-use and most affordable tool for 3D scanning even for beginners. It allows you to create 3D objects using 3 methods, including:
customization of common functions,
creating a 3D model automatically from the default conditions,
matching the point clouds of overlapping images.
Pix4D
This tool, in addition to the typical functions, also offers aerial photography from a drone. This ensures that your drone's trajectory is correct and allows you to further create orthomosaics, index maps, terrain models, or point clouds to create an accurate 3D model that can be edited later.
Other ways to turn an object into a 3D model
3D scanning technology is advancing so fast that you can use your phone to 3D scan and create your model. There are special applications that will allow you to turn a real object into a 3D model in just a few clicks. How? Read more below.
What to do with the 3D file?
Here are the final steps to 3D printing your photos.
First you need to optimize your 3D file in the software. Sometimes it happens that your 3D file may not be printable, because it is very difficult to create a solid mesh based on a set of images (i.e. textures), which is quite often the case if you took a photo on your phone. There are 3D programs that offer tools to create suitable files, such as working with resolution, sharpening, and so on.
Next, you need to choose the format for your file: 3DS, OBJ, C4D, DAE, STL. STL format files are the most common for 3D printing.
Now you need to 3D print it by uploading your 3D image to an online 3D printing service.
You must also select the 3D printing material you wish to use for your CAD model, it will determine the additive process.
As you can see, with 3D printing technology, turning photos into 3D models is not at all difficult. You can do it yourself or with a little help, and the good news is that you don't need to have a 3D scanner or 3D printer at home.
Conclusion
Applications and extensions for creating 3D models are getting better and better every year. In a short time they have become not only easier to use, but also better in quality and reliability. Ease of use across all applications has also been greatly improved.
In this article, we talked about the top tools for creating 3D models from 2D images, photogrammetry applications, how you can make 3D printing using just one image. And although creating a 3D image from a single image can be quite an energy and time consuming activity, we are sure that technology is always moving forward, and even this type of printing will not be new soon.
We will be glad if you share your 3D project with us. Cyberfox is ready to answer any of your questions 24/7 and help you with any part in designing your 3d model.
Leave a request,
we reply in 1 day
Or contact us in the social networks
FAQ
You need to use one or multiple photos and open them in the project. After that you need to edit it and turn it into 3D using the tool.
After you open the picture inside of the application, you will have to clean it up and change the resolution. After that you edit it, draw some parts if needed and turn it into a 3D model using the app.
Yes, you can. Before shooting make sure that you have a camera with good characteristics, because low photo resolution can affect the quality of the 3D model in the result.
Yes, it is absolutely possible. You need to use the 3D tools for that.
You need to download your picture into the application and after a couple of moves you will have a model that needs to be saved in STL format, which is considered the best one for 3D modeling.
After you take a photo, you should use a 3D tool for editing your 2D image and converting it into 3D.
When you finish your work in a 3D modeling app, you must save it in a special format. There are different 3D formats, such as 3DS, OBJ, C4D, DAE, STL. The most popular one is STL.
Check out our other articles