Best 3D Animation Software of 2022
3D modeling and animation programs help artists and designers to make the most unusual fantasies come to life. Good software provides a wide range of tools that you can use to create and process models of any complexity.
There is no one ideal software for everyone: there programs for beginners and professionals, and experienced specialists choose the most convenient application for themselves, considering the field of work and other factors.
Let`s summarize the best 3d animation software to help you make the right choice.
What to do if you need 3D animation
3D animation is popular in many areas. Here are some examples of situations where users may need 3D animation services.
One of the most promising applications of 3D modeling is the development of computer games. Special software opens up endless possibilities for detailed drawing of characters, creating visual effects, and developing detailed textures.
Three-dimensional modeling allows you to visualize the future appearance or interior and design of a construction project and the surrounding landscape.
Programs for 3D modeling of people make it possible to create a wide variety of characters for commercials, cartoons, computer games, and more. The platforms allow you to model photorealistic images of children, teenagers, adults, the elderly, and all transitional forms.
Advantages of ordering at CyberFox
A 3D animation is a powerful tool for promoting any business because of its visual effectiveness. CyberFox is a 3D motion graphics and modeling studio. A team of professionals creates objects of almost any complexity that are as realistic as possible to meet all the customer's requirements.

Punctuality
We give you a realistic assessment of the work completion time. You always get the job right on time.

Flexibility
Based on your project, we will suggest how to achieve the best result. Just send the materials you have.
Knowledge
Our experience and knowledge allow us to offer the best solutions to show your ideas. If you have questions, just ask.

Speed
We perfectly understand when you need visualizations urgently. We work fast.

Experience
We share our expert opinion on how best to present your project because we care.

Saving time
You do not need to understand the software or 3D imaging technology. Everything is available at CyberFox.
Best Paid 3D Animation Software
The best paid 3D animation software has a wide range of functionality designed for professional 3D modelers. Here are some of them.
Autodesk Maya
Autodesk Maya is a powerful integrated solution for 3D modeling, animation, visual effects, and rendering.
Maya solves the problems that everyone faces: from artists working on an entire project alone, or with a small team, to heads of technology departments managing a complex production process.
Autodesk Maya helps film studios and artists improve the quality and efficiency of their cinematic films, ranging from the preliminary visualization of feature films to the shooting of a single frame and ending with the creation of impressive ready-made Oscar-winning effects or stereoscopic effects projects.
Price: from $215 per month.
Operating system: Linux, macOS X, Microsoft Windows.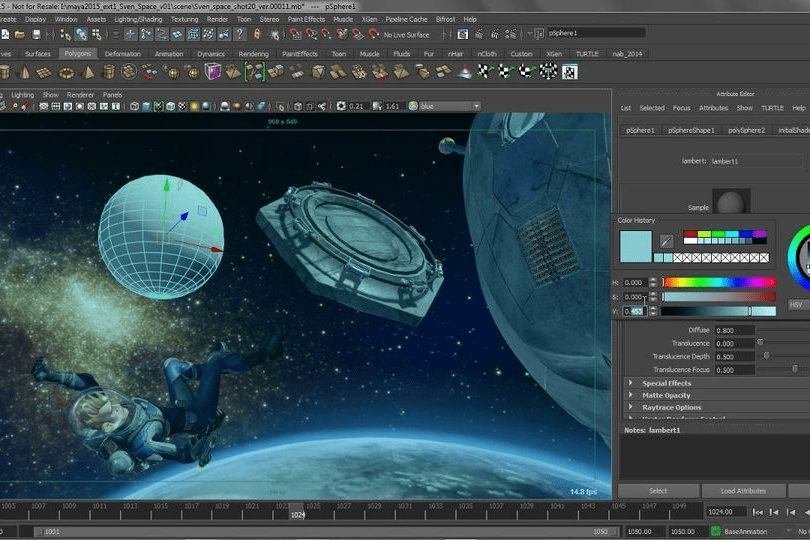 Cinema 4D
CINEMA 4D is a commercial cross-platform high-quality 3D motion graphics application developed by MAXON Computer GmbH from Friedrichsdorf, Germany. Known for its flexible interface and ease of use, it is capable of procedural and polygonal/subdial modeling, animation, lighting, texturing, and visualization.
CINEMA 4D is a three-dimensional application popular among artists in filmmaking, mainly because of the functionality of BodyPaint 3D. It is also popular among graphic artists because of its excellent integration with compositing application pipelines and the convenience of customization.
Price: $94.
Operating system: macOS, Microsoft Windows, Linux.
Houdini
This is a free program for three-dimensional design which has been developed based on the workflow of editing nodes. This method allows you to entirely change the model by changing individual parameters (nodes) like parametric modeling.
Users can reuse objects from one project in others, which you cannot do with other similar software such as 3ds Max. And procedural modeling tools allow you to quickly create complex geometric shapes, such as a very detailed map of the world or a spaceship corridor.
The free version of Houdini, called Houdini Apprentice, contains almost the complete set of functions of Houdini itself, but with some limitations. The most significant is that you have to use a particular proprietary file type to get rid of the watermark. But you can export to other kinds of files. However, note that you used a free program to create them.
Houdini is a popular tool for developing video games and 3D animation, and an excellent program for 3D design. This software tool is positioned as a preparatory stage and training in using the major program (as the name implies). But it can also be used as a free alternative for 3D modeling.
Price: 1 Year rental: $269.
Operating system: Linux, OS X, Microsoft Windows.
3ds Max
3ds Max is owned by one of the world's largest software publishers: Autodesk, Inc. It also owns another popular program for 3D modeling and animation software tool: Maya.
3ds Max and Maya are very similar, so often beginners face the difficulty of choosing between them. A separate article is dedicated to this issue on the publisher's official website. The fundamental difference lies in the functionality and scope of the application.
3ds Max is used mainly for designing and creating architectural models. Maya is perfect for creating 3D animations. The tools and capabilities they offer overlap.
Operating system: Cross-platform.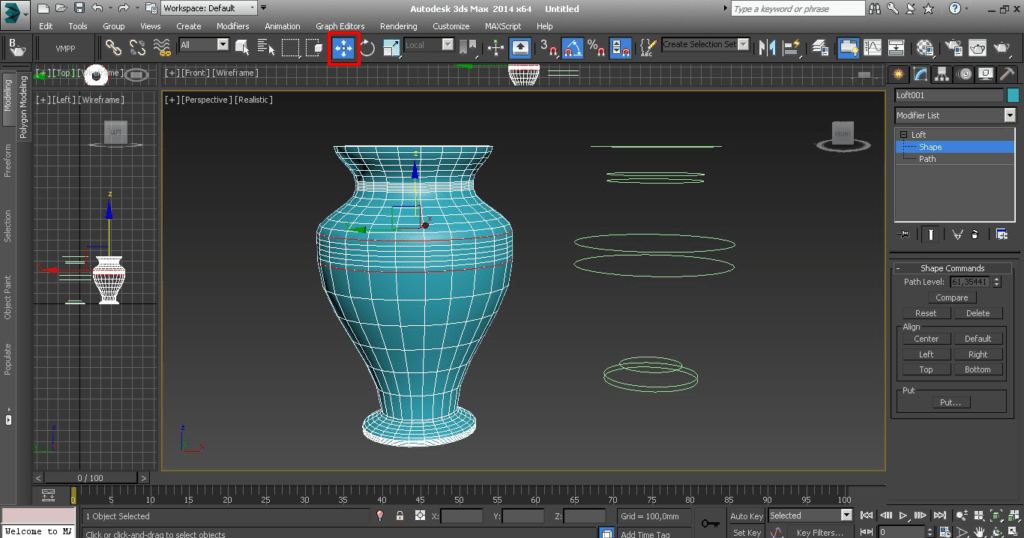 MotionBuilder
MotionBuilder is an animation software tool highly specialized for working with 3D animation. The program has a multilingual interface and is distributed only in a paid format. You can purchase a license and install the software tool on computers running Windows or MacOS. Support is provided for the Windows operating system starting from Windows 7 and higher.
There are two versions of MotionBuilder available for purchase and download. Depending on your needs, choose the version you need: local, which is installed only on one computer, or network, which is designed for simultaneous use of the program from different computers connected to a home or work network.
Despite the support of many languages, the program has a fairly difficult-to-learn toolkit aimed at professionals. Do not count on installing a Russian-language interface and immediately mastering all the wisdom of 3D animation.
Professionals will quickly understand MotionBuilder and can work on various films or computer games that involve 3D motion graphics. Using the powerful MB toolkit, you can create, edit and reproduce complex animations of multiple characters.
The program allows you to save time by applying old, previously used movements to newly created characters. The animations can be viewed in real time. By the way, MotionBuilder is also compatible with other products from Autodesk, including 3ds Max, Maya, and others.
Price: $1,950 paid annually.
Operating system: Windows, Linux.
Best Free 3D Animation Software
Of all the variety, it is worth highlighting several programs that will help you create a high-quality model for free. You can find additional plugins for each program on the official websites.
Cascadeur
Cascadeur is an animation maker for creating physically faithful animation without motion capture technology. The studio Banzai Games develops it, and now the software tool is in the closed beta test stage. Initially, it was created only for internal tasks. The story began with the first part of Shadow Fight, which was released in 2011.
The program went into early access after two years of beta testing. However, the Cascadeur open beta test for third-party teams has been running only since July of last year. 70 thousand developers familiarized themselves with the project during testing.
Operating systems: Windows 7, Windows 8/8.1, Windows 10, Ubuntu 20.04 or later
Blender
Blender is a viral free 3D animation program for 3D modeling and designing various three-dimensional objects. Many designers use the program, including for creating notable and famous projects. Blender has been used for creating movies and cartoons, and game development.
With its help, users can create 3D graphics, videos, and real-time playback, interactive 3D content. In the last decade, Blender has become the primary tool in the leading animation studios in Europe. Blender is open-source 3d animation software used to create studio-quality 3D content.
Operating systems: Linux, macOS, Windows, Android, FreeBSD, OpenBSD, NetBSD, DragonFly BSD, Haiku.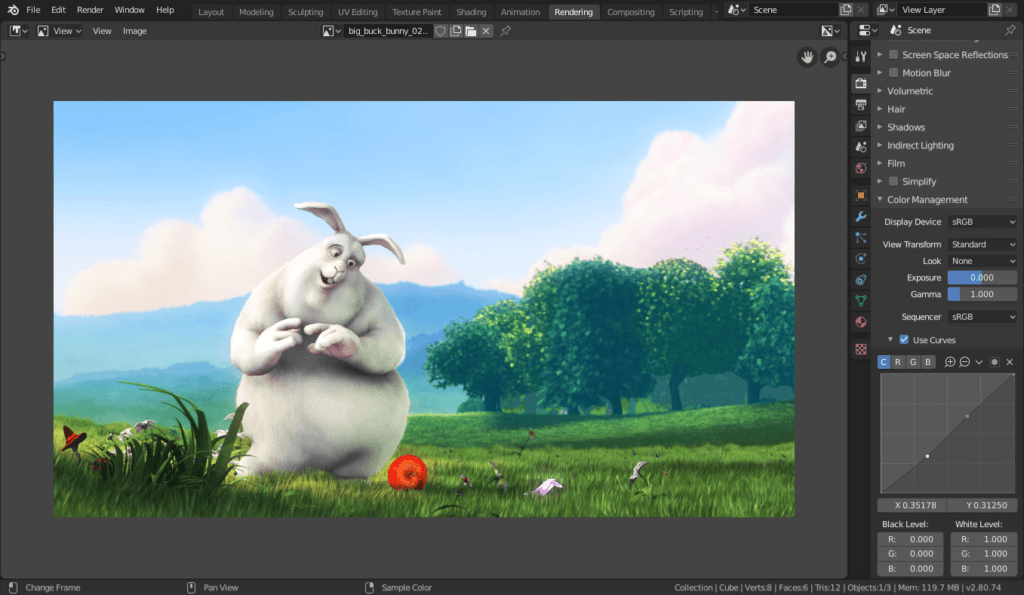 K-3D
K-3D is 3D modeling and computer animation maker software . It is a full-featured and powerful editor for creating animated 3D models.
The program was created for the needs of professional animation creators to deliver cinematic quality, and allows you to expand your capabilities through a plug-in-oriented architecture. The Aqsis rendering engine is used for visualization. The program includes many templates and models, and you can also extend its modeling capabilities by installing various plugins.
Distributed under the GPL license, the program is free for personal and commercial use.
This editor was developed for the needs of professional 3D animators and allows you to generate high-quality animated videos. Any engine compatible with the Pixar Renderman interface, including the photorealistic RenderMan engine, can process three-dimensional scenes.
There are several components: a powerful modeling system, different ways of interacting with the editable object, standard 3D shapes, several geometric representations of the 3D model, and many other features. K-3D fully supports OBJ, GTS, and RAW formats, and works with JPEG, PNG, and TIFF format graphic files. The all-in-one version contains additional plugins and extensions.
Operating systems: GNU/Linux, Mac OSX, Windows.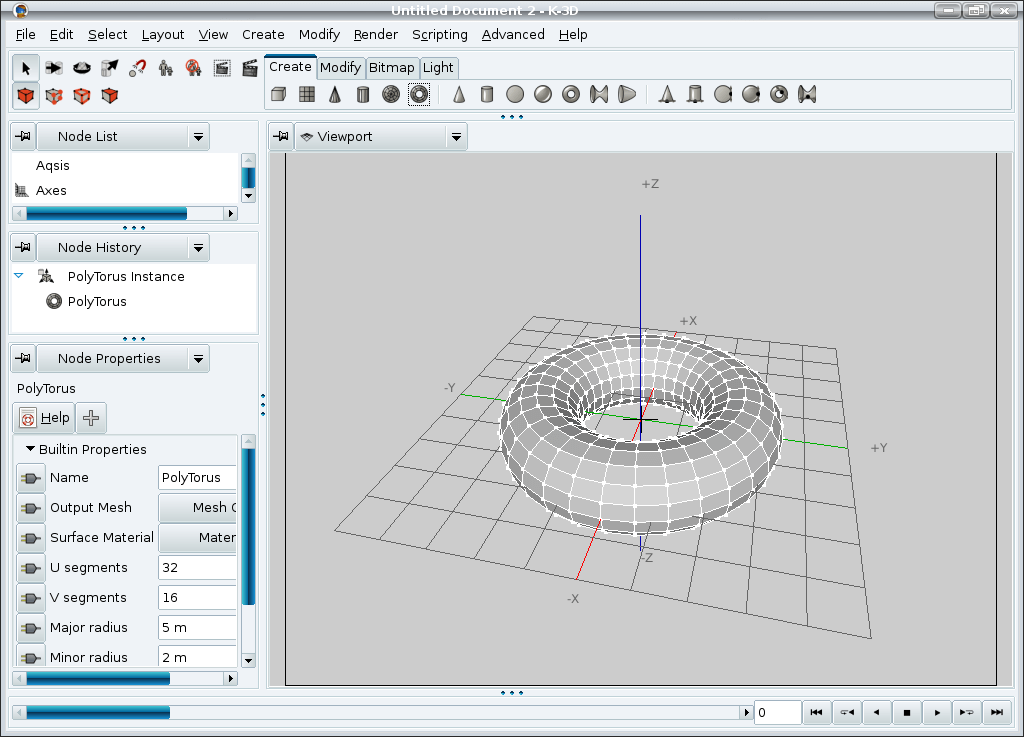 Clara.io
Clara.io is an online free 3D animation modeling service that works in most modern browsers using the WebGL standard. It surpasses the usual skeptical expectations of a browser service because it has all the modeling tools you need in your work, such as extrusion, beveling, cutting, and looping.
Its capabilities also include rendering using V-Ray. V-Ray is a rendering engine that's part of many professional desktop 3D programs.
Clara.io also allows you to add your 3D models to websites and manage the pre-defined properties of 3D models interactively.
Based on the Freemium business model, Clara.io offers an attractive free version with benefits for paid users. The free version of this program comes with 2 GB of public cloud storage and one hour of rendering per month. The paid version offers you more storage space and unlimited private scenes and rendering time.
Conclusion
Creating animations is quite an arduous task. Unique computer products are needed to accomplish it. Multimedia technologies are developing rapidly now. There are many programs for creating Flash and GIF animations. Talented specialists plan new ideas and implement them into life. Creating 3D animation is a common direction that the owners of web resources pay attention to.
Also, animation is useful for companies that sell products. Creating three-dimensional animation is a popular service. It has become widespread because presentation videos, video clips, and cartoons are used in the production, scientific and business spheres.
CyberFox is a leader in creating high-quality 3D animations. For a long time, the studio has continued to create 3D animations for many large companies and customers. Their affordable prices and flexible studio policy allow you to organize high-quality teamwork.
Leave a request,
we reply in 1 day
Or contact us in the social networks
FAQ
Besides the Autodesk Maya package, which has long been standard, there are many other 3D modeling applications for the OS X operating system. The most popular of them provide users with great functionality while differing in interfaces and approach to work. Among the most popular are Blender, Modo, and LightWave.
There are hundreds of different free 3D modeling software tools for beginners. These programs range from easy to use for beginners to professional ones that can take years to learn. Among such programs are TinkerCAD, 3D Slash, and FreeCAD. All these programs are famous for their simplicity.
There are several best 3D animation software solutions for Windows 10. These include Blender and Cinema 4D Studio.
Experts recognize several programs. Blender is suitable for low-end PCs, as well as Clara.io.
Powerful software for 3d animation is required to create a 3D cartoon animation. Such software includes MotionBlender, Blender, and Cinema 4D.