Best Computers for 3D Modeling and Rendering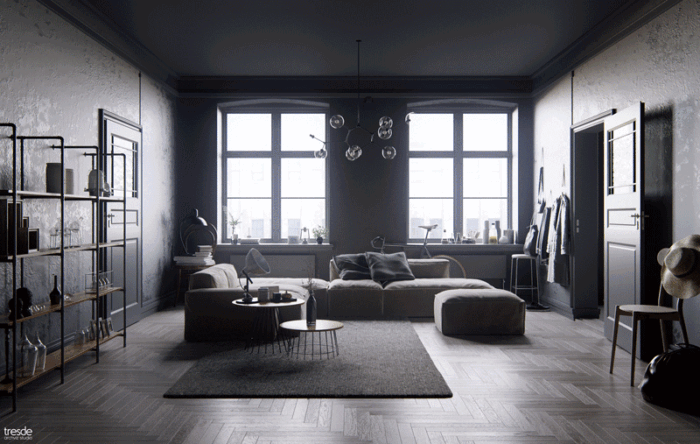 3D Modeling is a promising industry that is growing every year. The demand for 3D designers is stable, and the cost of their services is very high. It is quite possible to get into the industry. Educational platforms offer a variety of courses designed for students with any level of training. Therefore, mastering 3D modeling skills is not a problem, given the time and budget.
A designer needs a powerful computer to work effectively and monetize knowledge successfully. However, no ordinary office process needs the computing power that 3D modeling programs need.
For example, the post-production of the legendary movie "Avatar" from Weta Digital studio required a complete data center update. To fulfill James Cameron's order , the existing capacities of one of the most famous manufacturers of three-dimensional special effects were not enough. 
It took an entire year to create and render the first 11 frames. After 34 racks with the latest HP Proliant servers appeared in the data center, it sped the production process up to 200 frames per day. The total capacity of the computing array was 40,000 processor cores, which had to process petabytes.
What to do if you need 3D modeling
Cyberfox offers 3D modeling services for various tasks. Our capabilities allow us to create a variety of 3D models.
Advantages of ordering at CyberFox
Why choose Cyberfox?

Punctuality
We give you a realistic assessment of the work completion time. You always get the job right on time.

Flexibility
Based on your project, we will suggest how to achieve the best result. Just send the materials you have.
Knowledge
Our experience and knowledge allow us to offer the best solutions to show your ideas. If you have questions, just ask.

Speed
We perfectly understand when you need visualizations urgently. We work fast.

Experience
We share our expert opinion on how best to present your project because we care.

Saving time
You do not need to understand the software or 3D imaging technology. Everything is available at CyberFox.
Top 3 Computers for 3D modeling
A 3D modeling computer is a heavy-duty machine with the best CPU for 3D modeling and rendering in the shortest possible time.
Omen by HP Obelisk
This is the most powerful desktop computer with full-featured rendering capability. Omen by HP Obelisk offers high initial performance and a design that provides for a simple upgrade in the future. It is highly customizable, both in the system's operation and external characteristics.
With such a machine, nothing can stop you from showing your design talents. A computer with such a powerful processor will blow up all the existing barriers. You don't need to worry about using the full capabilities thanks to the advanced cooling system, which even after hours of rendering, will not lead to overheating the elements. Load the system with several resource-intensive tasks at the same time. It will execute all of them without losing the average speed.
With the NVIDIA GeForce RTX 2080 graphics adapter, you get a machine capable of providing a smooth picture without jumps and freezes at the most crucial moments.
HP Pavilion Desktop
This machine provides high performance in an even more compact package, and its reliability, combined with a stylish design, is guaranteed to impress.
Use your abilities to the fullest. Note that you still need advanced graphics processing with something like an AMD Radeon R5, a 3 TB hard drive, and the ability to work with multiple monitors simultaneously to achieve ideal results.
The powerful processor on two AMD A9-9430 cores, with a capacity of 3.2 GHz, can be overclocked to 3.5 GHz. With 4 GB DDR4-2400 SDRAM memory, they work seamlessly in multitasking mode with professional graphics applications and large database processing systems.
A well-designed ventilation system with a grille on the left side reliably protects computer elements from overheating, even when rendering at high capacity.
CyberpowerPC Supreme
CyberPowerPC Supreme is one of the least expensive off-the-shelf gaming PCs. It offers outstanding system performance and a pleasant appearance. Visually, the Supreme looks fantastic from any angle, and its front panel is equipped with three RGB back-lit LED fans, which look pretty intimidating under the tempered glass panel. Unlike other off-the-shelf PCs, this one also has a customizable rear exhaust system, which is a big plus.
Speaking of specs, the Supreme comes with a universal eight-core AMD Ryzen 7 3800X processor, 16 GB of DDR4 RAM, and a powerful NVIDIA GeForce RTX 3060 graphics card that supports ray tracing. In addition, there is a 1 TB PCIe NVMe solid-state drive for storage, a built-in Wi-Fi module, six USB 3.1 ports, and two USB 2.0 ports.
What is 3D Modeling?
3D technologies are advanced technologies whose results can be seen everywhere in the modern age. 3D technologies are based on 3D modeling. These days, one cannot imagine working as a designer or animator without using a computer to build 3D models. 
3D modeling has become even more widespread because of the proliferation of 3D printers. Now, 3D models are used in all branches of science, technology, and medicine, in commercial and managerial activities.
Like all information technologies, 3D modeling is based on computer and software tools that are subject to rapid changes. Therefore, it's necessary to master these technologies as thoroughly as possible to use them effectively. 3D modeling software is designed for users with different levels of experience. 
Entry-level graphics systems allow you to build complex models that can be used in various fields. The possibility of implementing theoretically developed models "in the material" is made possible using a 3D printer. The technology requirements in different areas of 3D modeling are wide. Therefore, before you assemble a computer, you need a clear idea of what tasks it will perform. 
For example, designing for three-dimensional printing requires almost no software rendering, meaning it will not require powerful and expensive hardware. For interior design, you will require a more capable machine. And those who want to do animation and three-dimensional special effects need to be ready to buy the most expensive components.
What is 3D Rendering?
Rendering visualizes a 3D game object or scene using a particular computer program. It is important to note that, during the rendering process, a 2D image is obtained. The most important thing for a high-quality render is to have a powerful computer to perform all the related mathematical calculations quickly. 
The second important element is specialized rendering software. The developers of such software have done everything possible to make the process as smooth and simple as possible for their users.
Best PC For 3D Modeling
For complex work with heavy three-dimensional scenes, a 6- or 8-core processor with a speed of up to 4400 GHz or higher is suitable. During the simulation, the PC will perform calculations on one core, so the clock frequency will be important. Still, when rendering, the CPU will transfer specific steps to different cores , so multicore is applicable here.
Fast, high-capacity RAM is also essential for working with computer graphics. You should start with 32 GB, and the DDR4 modules should have a CAS delay of 16 or less and a base frequency of 3200 or 3600 MHz.
We suggest reading about the powerful computers suitable for 3D modeling and rendering, along with their characteristics, features, pros, and cons. Then, we will help you choose the best computer that will last for many years.
Omen by HP Obelisk Gaming Desktop Computer
Processor: AMD Ryzen 5 2600, RAM: 16 GB HyperX DDR4, GPU: NVIDIA GeForce GTX 2070 8 GB
allows you to customize the RGB backlight

comes with a wired HP keyboard with a wired optical mouse

support for spare parts and the ability to upgrade compatible with Micro-ATX

transparent side panel for aesthetic visibility

A powerful 6-core processor, advanced graphics, and exceptional remote capabilities will be suitable for computer graphics processing. This gaming machine runs on Windows 10 Home 64 OS. 
The standard memory capacity of 16 GB of HyperX DDR4-2666 SDRAM allows the system to run heavy programs, movies, and games directly on the device without delays in operation. You can increase the RAM using the two UDIMM modules. The 6-core Intel Core i5-8400, 2.8 GHz processor, combined with NVIDIA GeForce GTX 1060 graphics, enables fast rendering, so don't be afraid to overload the system. The reliable cooling system will not allow the computer elements to overheat and fail.
Additional modules with Wi-Fi and Bluetooth support provide excellent connectivity. Even in buildings with heavy traffic, your connection will be flawless. Consumes a minimal amount of electricity, confirmed by ENERGY STAR certificates.
HP Pavilion Desktop
CPU: Intel Core i3-9100, GPU: Intel UHD Graphics 630, RAM: 8GB, Storage: 1000GB.
compact body

multiple USB ports
This powerful mini tower form factor computer is  an effective tool for working with complex graphical applications and playing games on high settings. The Pavilion Desktop features many advantages, including impressive memory capabilities. 
Use the full power of Pavilion Power Desktop – 580-015ur in multitasking mode on an improved version of Windows 10 Home 64 OS. With an Intel Core i5-7400 processor, 3 GHz, running on four cores, and discrete AMD Radeon RX 580 graphics, you can use the computer not only to work with complex digital programs but also for games with high settings.
The frequency can be sped up to 3.5 GHz with Turbo Boost technology. The elements do not overheat, thanks to a well-thought-out ventilation system.
The high level of performance is combined with ample storage space, thanks to 2 TB of hard drive space and a 512 GB solid-state drive. You can store everything you need on one computer without needing to scatter information on different removable drives. Connect an HP monitor and enjoy flawless 4K video with a 5.1 connector and high-quality sound.
CyberpowerPC Gamer Supreme
Processor: AMD Ryzen 7 3800X, GPU: NVIDIA GeForce RTX 3060, RAM: 16 GB DDR4 (2.667 MHz), Operating System: Windows 10 Home
visually impressive design

excellent system

performance

adjustable rear exhaust

high-quality chassis

built-in Wi-Fi module
The CyberPowerPC Gamer Supreme is a high-end gaming PC with many features and powerful components at a relatively reasonable price. This compact PC features a specially designed case and a well-thought-out layout that ensures maximum airflow to ensure the best cooling. In addition, its RGB fans, intense airflow, and front panel with an endless mirror give it a a stylish appearance and interior.
CyberPowerPC Gamer Supreme hides a powerful 8-core AMD Ryzen 7 3800X processor, 16 GB of DDR4 RAM, and a powerful NVIDIA GeForce RTX 3060 graphics card. 
Acer Nitro 50
Processor: AMD Ryzen R5 2500X 4 cores, Storage: 1 TB 7200 RPM, AMD Radeon RX 580X graphics, System board: AMD B450 Chipset
excellent choice of ports

reliable gameplay with 1080p resolution

compact design

stays cool
Acer is well-known for budget PCs, both laptops and desktops. The Nitro 50 line promises high graphics performance at a low price.
It is made mainly of plastic and aluminum, keeping the black color with some red vents on the front panel. Otherwise, a small Acer logo is at the top and a smaller Nitro logo at the bottom. The sloping lid on the top could be a good place for a pen, but it's just a simple unit with a power button on it. 
The budget Lite-On power supply with a capacity of up to 500 watts is inserted in the upper corner, and the case fan is slightly lower. Along with the CPU cooler fan, the computer remains relatively quiet in standby mode, but you will notice a slight groan under load.
The 4-core processor can easily cope with several tasks, and the RAM ensures speedy operation.
Dell OptiPlex 3070 Desktop Computer
Processor: Quad-core Intel Core i3-9100, Video Card: Intel HD Graphics 630, RAM: 4 GB
high

performance

database reliability

freedom and security
The Dell OptiPlex 3070 is a compact desktop computer for 3D modeling, with various mounting options suitable for any work environment. Supports world-class protection and management functions.
Enjoy fast processing thanks to the 9th-generation Intel Core processor, along with fast loading of the most frequently used files and applications.
Dell offers a single solution for comprehensive encryption, advanced authentication, and malware protection, ensuring data protection on devices and in the cloud.
Unhindered data transmission and stable connection via various ports, including DisplayPort and HDMI, will allow you to work confidently and calmly.
SkyTech Shiva Desktop Computer
Processor: AMD Ryzen 7 5600X 6-core processor, Graphics: NVIDIA GeForce RTX 3080 (10 GB GDDR 6X), Memory capacity: 16 GB.
excellent system

performance

RGB lighting effects

mouse and keyboard included

hard drive

expansion compartment
SkyTech Shiva Desktop is equipped with with 16 GB of DDR4 memory, a 1 TB solid-state drive, and a 750W 80+ Gold power supply. The Skytech Shiva also comes with a remote-controlled RGB backlight and has extra space to add your own 2.5- or 3.5-inch drive in case you want more storage.
When it comes to aesthetics, this PC has a beautiful white case with a tempered glass side panel and several RGB elements. It also boasts a reasonably compact size, which means it can fit even on a small table. Our biggest complaint about this PC is that it has only 1 TB of drive space and a motherboard with only two slots for RAM. Apart from that, we are very impressed with the Skytech Shiva as it is one of the most affordable RTX 3080 off-the-shelf PCs currently available on the market.
How to Choose the
Best Computer for 3D Modeling
: Buyer's Guide
Of course, a 3D designer can do without heavy-duty servers for everyday work, but a powerful computer is a must, and the best option is to assemble it yourself. If this process does not appeal to you, just scroll to the bottom — at the end of the article, there is a solution for those who prefer to spend time on creativity rather than on assembling their own PC. 
Finally, we will tell you about the main nuances that need to be considered when choosing and buying components. Our team has studied the available information and tested the components ourselves. We use some of them in our work every day. 
Here's a small guide on how to choose a computer for 3D modeling:
Monitor
When choosing a monitor for 3D modeling, pay attention to the diagonal size. It must be at least 27 inches, with an aspect ratio of 16:9. The larger the screen, the easier it is to work with multiple windows simultaneously.
Adobe RGB provides good color reproduction, but if you want the best, you'll be satisfied with the DCI-P3 digital space.
As for the matrix, IPS is the most popular choice of designers, as it provides optimal color reproduction. The monitor must have the right height settings, tilt angle, and vision protection technologies for comfortable work and eye health.
Graphics Card
The video card is responsible for smoothly delivering graphics to the viewport. It does not directly affect the render, with some exceptions. For example, V-Ray software works faster with hardware support from a video card.
When choosing a video card, an important parameter is the amount of video memory. If the program does not have enough video memory, it will take it from the operating system, negatively affecting performance. 
Nvidia products are recommended, as they support CUDA. Previously, designers had to use professional video cards like Nvidia Quadro and AMD FirePro. Now, 3D modeling programs are capable of harnessing the power of gaming video cards, so overpaying for a . If you have a decent computer and work with a program like 3D Max, you can safely use a modern video game card.
CPU
The processor is the central element of the workstation; it handles all computing processes, including calculations during rendering). When choosing, pay attention to two fundamental characteristics: the number of cores (this indicator determines the ability to perform several tasks simultaneously) and the clock frequency (responsible for system performance). Another important CPU parameter is multi-threading. Multithreaded cores allow you to increase system performance by simultaneously processing two threads with one core.
The number of processor cores directly affects the rendering speed, but when modeling, the clock frequency is more important. The minimum required for 3D is four cores and 3 GHz: you can work, but it'll be slow. 
But octa-core 8- and 16-thread processors with a frequency of 3.2 GHz are much better: at the moment, this is the optimal price/quality ratio configuration, suitable for solving most 3D graphics tasks. There are also more powerful CPUs with many cores for processing the most complex 3D graphics (for example, animation), but their cost is much higher.
The budget solution is an 8-core processor from the Core i7 family, if you're sticking to Intel processors. The optimal ones are Core i9. However, AMD Threadripper multicore multithreaded processors are also great for 3D (and are cheaper).
Power Supply (PSU)
The power supply should provide power at peak system load and some margin. The primary energy consumers are the processor and the graphics card. 
A modern desktop processor can consume up to 165 watts (Intel Core i9 7980 XE), and a video card up to 250-300 watts (cards based on the Nvidia GeForce GTX 1080 Ti graphics processor consume up to 250 watts, and cards based on AMD Radeon RX Vega 64 graphics processor up to 295 watts). Other system components do not make such a tangible contribution to energy consumption.
RAM
When choosing RAM, the rule is simple: the more, the better. If your budget is limited, you can start with 16 GB, but be sure to provide for the possibility of memory expansion in the future (choose a motherboard with enough slots). 24-32 GB is the optimal figure, and the most complex processes may require more RAM.
Boot Drive
An essential element of any computer. The more memory, the better. Modern memory standards provide adequate performance. Increased clock frequency does not give a decisive advantage in that case. Carefully monitor the compatibility of frequencies and the type of RAM with the processor and motherboard. 
Because RAM is the rarest element of a computer, the manufacturer does not matter much. The main thing is that you buy a known brand. Among the manufacturers, the highest quality is Kingstone, Kingmax, Samsung, and overclocked versions of Corsair.
Storage
System performance is extremely important for three-dimensional graphics, so you can't do without a solid-state drive. But SSD storage is short-lived. The number of rewrite cycles on them is limited, so it is better to store all working projects on good old hard drives — they're slower but more reliable. For an SSD, 240 GB is the minimum, and an HDD's size is essentially limited only by your budget. Graphic projects require a lot of space.
If you plan to work intensively with a heavy load on the HDD, buy two identical hard drives and set up a mirrored RAID array. Here, one drive will be writable, and the second will be an exact copy of the first. 
Such a system keeps you from losing data if one drive fails. Also, it keeps the system operational without interrupting your work on your current project while you wait for a new hard drive.
Conclusion
Remember that when choosing between a laptop and a desktop computer for working with 3D graphics, you should always choose a traditional desktop computer. There is no way a laptop can replace a regular computer for large and heavy tasks. But for training and medium-sized projects, such a compromise is entirely possible. 
The efficiency in 3D graphics tasks is most affected by the number of cores in your processor. The more of them there are, the faster the computer is. 
There is another important parameter: the number of threads. Usually, i7 processors have twice as many of them as cores. For processing 3D graphics, the number of threads has little effect. Threads make information transfer in the operating system smoother. The number of cores is what really affects rendering performance.
CyberFox is a professional team with many years of experience in 3D modeling, and is the perfect solution for your business tasks.
Leave a request,
we reply in 1 day
Or contact us in the social networks
FAQ
Yes, a powerful PC is required for 3D rendering. It is a complex process that requires a powerful processor and high performance.
AMD is the best option if you have a limited budget for a computer with a GPU. Intel is the best choice if high performance is important to you.
A suitable solution for 3D Modeling is a computer which is advertised as being meant for gaming. They are designed for long-term workloads and are equipped with a GPU. But a gaming computer is not suitable as a complex 3D rendering PC.
The graphics processor is the most necessary element for 3D modeling. Complex 3D modeling is impossible without a video card.
8 GB is suitable for simple 3D modeling. For heavier work, increase the RAM to 32 GB.
Yes, you can use an Intel Core i5. Just make sure it has at least four cores.
Yes, you can. A powerful laptop can cope with this if you are doing minor projects. However, for large projects, you need to use a powerful desktop computer.