3D Rendering for Real Estate
CyberFox creates visual content of any complexity for real estate: architectural visualization and animation, aerial photography, videos and 3D tours for residential complexes, applications with virtual and augmented reality.
It is one of the most effective tools for developers and architectural bureaus to present your real estate project to clients or investors. CyberFox creates real estate rendering using special software.
The benefits of 3D Rendering for Real Estate Marketing
Sketches and drawings do not fully explain how this or that building will look. 3D rendering for real estate allows you to show a building that has not yet been built as realistically as possible and to the smallest detail.
Promotion Opportunity
When selling a real estate object to the final buyer, three-dimensional graphics of the building or visualization of the interior will clearly and colorfully show the product. And a visual demonstration of the object significantly increases the percentage of sales.
Presentations
With the help of graphical modeling, you can get the most detailed objects with clearly drawn furniture textures, decorative elements, and lighting. Change components or combine them to get the best solution.
Advertising Potential
You can use 3D visualization in property presentations, photos on a website, and booklets. It will attract the attention of your target audience and work for your sales 24/7.
Emotional connection
Realtors can illustrate the model of the future house from the perspective of the landscape area. The buyer will assess whether the exterior decoration matches well with the landscape environment and whether the architectural elements of the facade look harmonious.
Saving time
When customers want to change something during construction, it delays the work, and the plan of the contractor's activities must be changed. However, it can be done in advance, within the visualization of the house, where you can design even the most minor details.
Our Services Include
There are the types of services that are included
3D Interior Rendering
Interior visualization will help developers, architects, and designers to present their projects realistically to clients or investors, showing them from all angles and paying attention to design features. СyberFox creates interior visualizations in 3Ds Max, Corona Renderer, V-Ray, Photoshop, and Octane.
3D Exterior Rendering
An object created with the help of three-dimensional technologies can be displayed from different angles and offer a variety of texture options and realistic imitation of any materials. 3D rendering is an ideal solution if you need to get the most natural, three-dimensional, and believable exterior image.
Virtual Tour using Rendering
The chief advantage of 3D tours is that they create a realistic effect and allow the client to rotate in space. The room can be seen from different angles in this interactive format, and its characteristics can be presented more voluminously.
Custom Rendering
Allows you to create and combine your styles when creating 3D property rendering. It is widely used in architecture to display architectural solutions.
VR and AR reality
Solutions in virtual (VR) and augmented (AR) reality open up new opportunities for real estate presentation. Thanks to virtual walks on the property, customers can fully immerse themselves and feel the space of the future house, establish an emotional connection and make an informed choice when buying.
Workflow for Real Estate 3D Renderings
This is how it works:
Contact CyberFox.
Describe the task and do not forget to clarify:
availability of drawings or a plan of the object;

level of detail (send examples).
We will inform you about the cost and timing of the project.
Pre-project preparation.
Approval of the tech specs.
Signing the contract.
Making an advance payment.
Creation and acceptance of the project.
Modeling and visualization of the object.
Making adjustments if necessary.
Signing the project delivery certificate. Payment. Transfer of materials.
Why Us?
There are several essential reasons why CyberFox is trusted.
Responsibility
For CyberFox, reputation is the most valuable asset. The result of the work worries the team no less than the customers.
Competence
With understanding and care, CyberFox creates both small creative works and complex global concepts equally well.
Without intermediaries
To better understand the tasks and control the workflow, we always work with the client personally, without involving managers and subcontractors.
High quality of detail processing
We have prime requirements for visualization. 3D exterior rendering should look attractive and reveal the idea of the project.
Pricing Guide for 3D Real Estate Renderings
The cost of 3D visualization depends on the amount of work. CyberFox offers the optimal budget for each 3D property visualization project. Prices for services are always proportional to the quality and volume of work. Average prices for 3D property rendering are shown in the table.
| | |
| --- | --- |
| Interior – Residential | $300-$800 |
| Interior – Commercial | $450-$1500 |
| Exterior – Residential | $300-$850 |
| Exterior – Commercial (small) | $550-$1000 |
| Exterior – Commercial (Large) | $900-$3000 |
To calculate and estimate the budget for 3D visualization of residential complexes.
FAQ
The duration of creating 3D property visualization depends on the complexity and size of the job. On average, the terms range from 5 to 30 days.
As a 3D model, you can imagine the facade of a building or the entire structure, the surrounding landscape, objects next to residential buildings, the territory of a property or industrial facility. Real estate rendering allows you to determine how a building or other structure fits into the surrounding landscape.
It depends on the volume and complexity of the work. Prices for a 3D real estate rendering of a house start from $300.
3D property visualization is a three-dimensional graphic image of an object that allows you to see a room (building) from different angles, feel its size, and get acquainted with the details before the project is implemented.
The average market price starts from $200. To clarify the exact information on your project, call the sales department.
How to order architectural 3D rendering services?
Send us your drawings, plans, blueprints, 3D models or sketches
Quick quote
3D modeling stage
Texturing and lighting
Final stage-Visualizing Architecture and Post-processing
What our clients say about us
CyberFox has helped
increase the conversion by
300%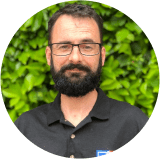 Scott Vincent
Founder, OnCourt UK
The skill set within Cyber Fox is formidable. Well-structured, timely project management and deep industry insight have accelerated our ability to scale the business. Despite language being a perceived hurdle at the outset, Stefan and the team have communicated clearly, offering ideas and opinions of great value in the process.
OnCourt look forward to further developing our successful business relationship with Cyber Fox. If like us, you're looking to broaden your 3D horizons, we highly recommend discussing your project with Cyber Fox.
Read more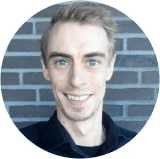 Peter Rosbjerg
Founder, Rosbjerg3D
Rosbjerg3D and CyberFox have worked together on multiple substantial projects for a wide range of clients in many different industries. With great communication comes great results, and CyberFox has always shown to provide world-class support and service and precise communication in fluent English.
CyberFox have great experience in defining customer needs and will quickly get to the core of the challenge they are given. The experienced and very skilled team at CyberFox always provide professional consulting, and their combined problem-solving abilities always ensures novel and innovative solutions for the task given. The combined skillset of the CyberFox team guarantees reliable and professional solutions to be developed that serve the customer's needs – and often more.
A huge recommendation and huge Kudos to the whole (and always friendly and welcoming) team at CyberFox.
Read more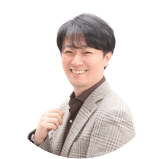 Jay Park
CEO at Art&Space IT
Cyberfox always delivers the highest quality results.
A company that offers more than anything you can imagine. With Cyberfox, you can always achieve successful project results. Best partner ever!

Max Kardasevych
CEO Tino Agency
We worked together with the Cyberfox team on three different projects. The team has established itself as strong professional developers and managers;
Thanks to this, we have built long-term cooperation and will continue to attract them to work on our projects.
We always have complex and non-standard projects, so we needed a team with strong expertise. Cyberfox successfully coped with all the tasks assigned to them.
Read more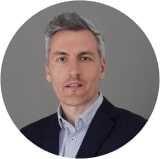 Daniel Blumenthal
3D Designer
The CyberFox team helped us with the solution to convince customers of our products interactively. The task was to create a virtual house that represents our variety of products and replaces a classic drop-down menu. We are really enthusiastic about the optimization of the 3D model and the solution of this task using WEBGL.
The speed and precision with which CyberFox stood by our side is unparalleled. We would work with this great team again at any time.
Read more
You can work
with us from
anywhere
in the world
We will be in touch with you regardless
of
your
time zone

North America
Bookcase (parametric)
---
We has developed more than
5,600+
variations for
14
days
Learn more

East Asia
Interior of the limousine
---
We has developed more than
1,800
variations for
65
days
Learn more

West Europe
3D-configurator «OnCourt»
---
We has developed
100+ million
variations for
2
mounth
Learn more

---
This demo was made to demonstrate
our ability to create
Web3D
games.
Learn more

South America
Virtual museum
---
Such virtual spaces allow
the user to visit museums
online
Learn more


East Europe
Virtual exhibition
---
Brand awareness was increased
by 2 times
thanks to the virtual exhibition
Learn more
Contact us,
we will
reply within 24 hours
or contact us on our social media accounts
or contact us on our social media accounts