3D Product Rendering Company
CyberFox is a leader in creating 3D product rendering. The CyberFox team comprises architects, designers, builders, and programmers who have come together to develop unique visual tools for your projects.
Driven by natural curiosity, we're constantly searching for new ideas and technologies. Our main direction is AR, VR, architectural animation, panoramic tours, and 3D visualization.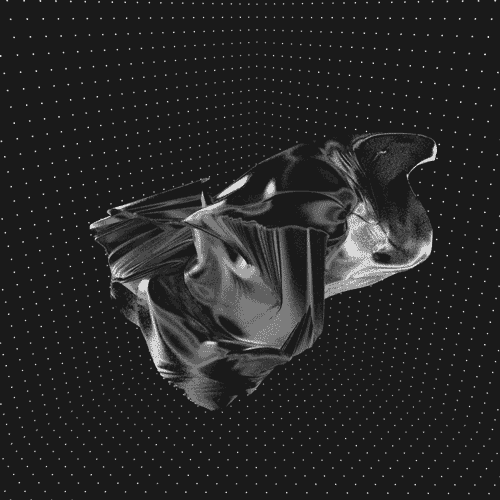 What is 3D Product Rendering?
Modern 3D product rendering is the real art of creating unique graphic elements in architecture, design, interior, and construction with the maximum level of realism for your services. Three-dimensional models of various objects are created at different levels of detail using special professional software.
Creating graphic objects with the help of visualization (rendering) in 3D format allows the designer, architect, or builder to show at the idea stage what the finished project will look like.
The benefits of 3D product visualization
3D rendering has several advantages.
Unusual
Since you are freed from the limitations of flat 2D space, you can give each object a volume, making it appear unique.
Generativity
It is a way to create an optimal product with specified qualities. Instead of designing manually, the designer or engineer sets the conditions that the product must satisfy.
Animation
Three-dimensional objects are easy to animate, and this helps, because objects in motion attract attention better.
Multiple uses
For example, 3D product rendering makes it possible to preview articles on a website.
Audience engagement
3D product rendering gives your audience ample opportunities. They can select parameters, view the product in 360-degree mode, and purchase online.
3D Product Rendering Services We Provide
Create high-quality but affordable visual products. Our models simplify communication, allowing you to make more thoughtful decisions at the earliest design stages.
Furniture
3D visualization of furniture is the best and most convenient way to create an amazing product catalog.
Clothes
Designers who work in the fashion business today and want to grow can no longer use traditional tools and systems. The best way for a brand to distinguish itself from the competition is 3D product rendering.
Mechanical
Modern computer equipment allows you to make the projected model more closely resemble the real object and visually evaluate it.
Medical
With 3D visualization, you can accurately depict biological processes or structures.
Architecture
3D visualization is a critical stage of any construction work. Modern technologies allow you to look at the finished building in advance and change it.
The difference between a high-quality and a low-quality render
3D visualizations have unique qualities. A first-class pitch is as close to reality as possible. The customer can't figure out whether it's a photo or a simulation. Good visualization conveys information clearly and realistically represents materials.
Poor-quality and unprocessed visualization do not correctly display the design and may disappoint the customer. The project may differ from the desired implementation. Correctly done, visualization helps to avoid this disappointment.
CyberFox employs professionals who can undertake work of any complexity. The team considers the most basic details, which include:
modeling

texturing

materials

light

the quality of the render

setting up the camera

composition

design

filling

post-processing
At CyberFox, all our work is high quality.
How We Work
3D rendering has several stages:
Preparation of a test task
This is an important stage of the work. It allows you to start working on the project in the most effective way for you.
Pre-visualization of a 3D model and selection of angles
A 3D model is created and optimized. You and the design team agree on the number of rough angles required to display your object with.
First approval
The selected angles are worked out. Preliminary camera angles with customized textures and lighting are submitted for first approval. Edits and comments are made.
Final approval
Preliminary angles are sent for final approval. Final edits and comments are made.
Why Us?
CyberFox is a creative and talented team that will help you visualize the design of your product, as well as landscapes, interiors, and exteriors. CyberFox creates everything, from small consumer products to complex engineering structures.
Quality
We are constantly working to improve each stage of work to shorten the time and achieve even higher quality.
Flexibility
Based on your project, we will suggest how to achieve the best result. Just send the materials you have.
Knowledge
Our experience and knowledge allow us to offer the best solutions to show your ideas. If you have any questions, just ask.
Speed
We perfectly understand when you need visualizations urgently. We work fast.
Experience
We share our expert opinion on how best to present your project because we care.
How much does 3D rendering cost?
Most projects can be evaluated according to our price list. Even so, many have to be calculated individually. There are different projects and requirements. The final amount depends on several factors:
the number of angles

the specifics of the layout

the level of detail

the volume

the urgency of the order
It is possible to visualize an interior design with minimal initial data. However, such work takes longer, which affects the project's cost.
FAQ
3D product rendering allows you to show a product from all sides to the client. It is a powerful marketing tool that has found application in all industries.
By creating a 3D product, the customer can pre-order a product that does not yet exist. This approach is used in architecture, engineering, and other industries.
To create a 3D rendering, you first need to create objects. The creation of things in 3D takes place at the modeling stage.
3D rendering gives more possibilities for product visualization. 3D product rendering is much more versatile than static photos because objects can be rotated and perspectives can be changed.
To begin with, to render, you need to master the essential programs or 3D rendering services. These include 3D Max, Blender, AutoCAD and online services.
Rendering is a computer graphics term that refers to visualization or image construction. This process takes place with the help of a computer program.
What our clients say about us?
CyberFox has helped
increase the conversion by
300%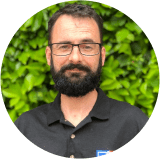 Scott Vincent
Founder, OnCourt UK
The skill set within Cyber Fox is formidable. Well-structured, timely project management and deep industry insight have accelerated our ability to scale the business. Despite language being a perceived hurdle at the outset, Stefan and the team have communicated clearly, offering ideas and opinions of great value in the process.
OnCourt look forward to further developing our successful business relationship with Cyber Fox. If like us, you're looking to broaden your 3D horizons, we highly recommend discussing your project with Cyber Fox.
Read more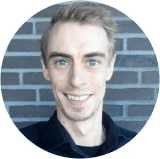 Peter Rosbjerg
Founder, Rosbjerg3D
Rosbjerg3D and CyberFox have worked together on multiple substantial projects for a wide range of clients in many different industries. With great communication comes great results, and CyberFox has always shown to provide world-class support and service and precise communication in fluent English.
CyberFox have great experience in defining customer needs and will quickly get to the core of the challenge they are given. The experienced and very skilled team at CyberFox always provide professional consulting, and their combined problem-solving abilities always ensures novel and innovative solutions for the task given. The combined skillset of the CyberFox team guarantees reliable and professional solutions to be developed that serve the customer's needs – and often more.
A huge recommendation and huge Kudos to the whole (and always friendly and welcoming) team at CyberFox.
Read more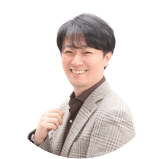 Jay Park
CEO at Art&Space IT
Cyberfox always delivers the highest quality results.
A company that offers more than anything you can imagine. With Cyberfox, you can always achieve successful project results. Best partner ever!

Max Kardasevych
CEO Tino Agency
We worked together with the Cyberfox team on three different projects. The team has established itself as strong professional developers and managers;
Thanks to this, we have built long-term cooperation and will continue to attract them to work on our projects.
We always have complex and non-standard projects, so we needed a team with strong expertise. Cyberfox successfully coped with all the tasks assigned to them.
Read more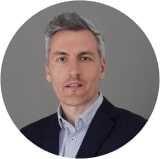 Daniel Blumenthal
3D Designer
The CyberFox team helped us with the solution to convince customers of our products interactively. The task was to create a virtual house that represents our variety of products and replaces a classic drop-down menu. We are really enthusiastic about the optimization of the 3D model and the solution of this task using WEBGL.
The speed and precision with which CyberFox stood by our side is unparalleled. We would work with this great team again at any time.
Read more
You can work
with us from
anywhere
in the world
We will be in touch with you regardless
of
your
time zone

North America
Bookcase (parametric)
---
We has developed more than
5,600+
variations for
14
days
Learn more

East Asia
Interior of the limousine
---
We has developed more than
1,800
variations for
65
days
Learn more

West Europe
3D-configurator «OnCourt»
---
We has developed
100+ million
variations for
2
mounth
Learn more

---
This demo was made to demonstrate
our ability to create
Web3D
games.
Learn more

South America
Virtual museum
---
Such virtual spaces allow
the user to visit museums
online
Learn more


East Europe
Virtual exhibition
---
Brand awareness was increased
by 2 times
thanks to the virtual exhibition
Learn more
Contact us,
we will
reply within 24 hours
or contact us on our social media accounts
or contact us on our social media accounts