3D Modeling Outsourcing
You can outsource 3D modeling services to create a virtual three-dimensional object using specialized software. It is in demand in industrial production, construction, graphic design, and many other areas.
3D modeling is used in:
video game and 3D animation;

digital models of toys and collectibles;

augmented reality (AR) assets of retail products, such as furniture and clothing;

medical explainers;

eLearning modules.
Outsource 3D modeling at CyberFox to get high-quality polygonal and solid-state three-dimensional models. Thanks to the highly qualified employees in the art and engineering 3D modeling departments, CyberFox performs work of absolutely any complexity.
The benefits of Outsourcing 3D Modeling
Outsourcing 3D modeling has many advantages for customers. Among them are:
Economy
The support of the state`s position and the workforce allows the customer to pay taxes and make deductions. You save on salary, deductions for insurance, pension, and money for renting accommodations by delegating design tasks.
Saving time
Design outsourcing allows you to solve the task as quickly as possible. All that is required is to give instructions to the manager.
Gives guarantees and allows you to delegate
The customer can avoid many additional problems related to the management and distribution of work. Outsourcing design allows you to perform tasks efficiently and on time. The rest is in the care of the manager and freelance designers.
A wide range of tasks to be solved
CyberFox is an experienced team with a wide range of competencies and can quickly cope with a whole range of tasks, including versatile charges, development of creative ideas, design, layout, banners (including interactive ones), illustrations and videos, and much more.
Our Services Include
There are the types of outsource 3D modeling services that are included:
3D visualization of the interior
It is the easiest way to present to the customer the possibilities of his new construction. When creating an image, the internal volume of an apartment, office, or house becomes realistic, and the designer`s ideas become as visual as possible.
Visualization allows you to evaluate the design project objectively and, if desired, change the interior concept even before the start of repairs, saving the customer money and time.
Exterior visualization
This is the development of the appearance of houses, structures, the design of cottages, homesteads, and any other objects. It creates a general idea of the future construction and the opportunity to see how it will fit into the surrounding landscape.
The exterior development is necessary for architects and designers - it will allow you to visualize the idea before starting detailed calculations. Also, appearance is essential for marketing: the program will show the customer what he can get in the end.
Street view rendering
Modern technologies have made it possible to improve many areas of our life. To predict the appearance of streets, you no longer need to create many drawings that are not always clear to the customer. You can use 3D visualization technology. It allows you to qualitatively simulate a three-dimensional existing model of streets, clearly depicting every detail.
Visualization of objects
This is used for 3D modeling furniture, plumbing, and various products, either in the concept stage or not yet existing. The service is in demand for product catalogs because it allows you to present each object from the most attractive angle.
3D tours
Virtual tours with the effect of presence allow the viewer to independently choose the direction of movement without losing the visual range. You can conduct such a tour through a web interface and on a large plasma screen.
Workflow for Working with 3D Outsourcing Modeling
You can get the desired 3D model by following the following steps.
Communication with the manager. Just contact by phone, Skype, email, or leave a request on the website.

Task preparation and discussion. At this stage, we define tasks and announce the price.

Showing the outline of the project. At this stage, we provided sketches and rough renderings to adjust the principal components` style and composition.

Approving draft renderers. At this stage, we send a small picture to you to approve the missing details and correct the shortcomings.

Approval and payment. The project is handed over to the customer at this stage with all adjustments.
Why Us?
CyberFox is an excellent solution for your business. Order our 3D modeling service. We prepare 3D models optimized for a variety of tasks. Our team creates a three-dimensional model. We can integrate it into virtual reality and view and change the object`s shapes, materials, and color. Why choose us?
High-quality visualizations
Control of projects at different stages of implementation is the fundamental principle of the company`s work. Do you want to watch the progress? Make sure personally that the designer brings your dreams to life.
Transparent pricing
The cost of each project is formulated individually depending on the options you choose.
Support
We are in touch 24/7 except on holidays and weekends.
Feedback
We understand our clients from the start, thanks to our impressive experience in interior design and three-dimensional visualization.
Saving time
You don`t have to come to our office. The work is done remotely. However, a personal meeting at the design facility is very desirable when executing a design project.
Cost of Outsourcing 3D Modeling Services
The cost of 3D modeling outsourcing services depends on the amount of work. CyberFox offers the optimal budget for each 3D modeling project. Prices for services are always proportional to the quality and volume of work. Average prices for 3D modeling are shown in the table.
| | |
| --- | --- |
| Category | Pricing |
| Residential Exterior rendering | $320-600 |
| Residential Interior rendering | $250-500 |
| Commercial Exterior rendering | $370-850 |
| Commercial Interior rendering | $270-650 |
| High Rise Exterior Rendering | $720-1500 |
| 3D Floor Plans | $200-450 |
| 380° Virtual reality | $380-1500 |
| 3D Walkthroughs | $60-100 |
FAQ
Outsourcing 3D modelers saves time and speeds up the process. Thanks to outsourcing, entrepreneurs can relieve themselves of part of the production process and transfer it to a third-party company.
Pricing depends on many factors. These include the volume and complexity of the work and the urgency of the order. The average price for outsourcing 3D modeling starts from $300.
It depends on the amount of work. A small project is from 1 week, and large and medium-sized projects are from 3 to 4 weeks.
Outsourcing is an effective solution for many companies. It allows you to save time and money on performing a specific service. Rendering is one of the popular outsourcing services. So yes, you can order outsourced rendering.
What our clients say about us?
CyberFox has helped
increase the conversion by
300%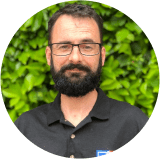 Scott Vincent
Founder, OnCourt UK
The skill set within Cyber Fox is formidable. Well-structured, timely project management and deep industry insight have accelerated our ability to scale the business. Despite language being a perceived hurdle at the outset, Stefan and the team have communicated clearly, offering ideas and opinions of great value in the process.
OnCourt look forward to further developing our successful business relationship with Cyber Fox. If like us, you're looking to broaden your 3D horizons, we highly recommend discussing your project with Cyber Fox.
Read more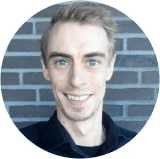 Peter Rosbjerg
Founder, Rosbjerg3D
Rosbjerg3D and CyberFox have worked together on multiple substantial projects for a wide range of clients in many different industries. With great communication comes great results, and CyberFox has always shown to provide world-class support and service and precise communication in fluent English.
CyberFox have great experience in defining customer needs and will quickly get to the core of the challenge they are given. The experienced and very skilled team at CyberFox always provide professional consulting, and their combined problem-solving abilities always ensures novel and innovative solutions for the task given. The combined skillset of the CyberFox team guarantees reliable and professional solutions to be developed that serve the customer's needs – and often more.
A huge recommendation and huge Kudos to the whole (and always friendly and welcoming) team at CyberFox.
Read more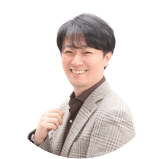 Jay Park
CEO at Art&Space IT
Cyberfox always delivers the highest quality results.
A company that offers more than anything you can imagine. With Cyberfox, you can always achieve successful project results. Best partner ever!

Max Kardasevych
CEO Tino Agency
We worked together with the Cyberfox team on three different projects. The team has established itself as strong professional developers and managers;
Thanks to this, we have built long-term cooperation and will continue to attract them to work on our projects.
We always have complex and non-standard projects, so we needed a team with strong expertise. Cyberfox successfully coped with all the tasks assigned to them.
Read more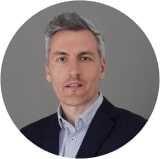 Daniel Blumenthal
3D Designer
The CyberFox team helped us with the solution to convince customers of our products interactively. The task was to create a virtual house that represents our variety of products and replaces a classic drop-down menu. We are really enthusiastic about the optimization of the 3D model and the solution of this task using WEBGL.
The speed and precision with which CyberFox stood by our side is unparalleled. We would work with this great team again at any time.
Read more
You can work
with us from
anywhere
in the world
We will be in touch with you regardless
of
your
time zone

North America
Bookcase (parametric)
---
We has developed more than
5,600+
variations for
14
days
Learn more

East Asia
Interior of the limousine
---
We has developed more than
1,800
variations for
65
days
Learn more

West Europe
3D-configurator «OnCourt»
---
We has developed
100+ million
variations for
2
mounth
Learn more

---
This demo was made to demonstrate
our ability to create
Web3D
games.
Learn more

South America
Virtual museum
---
Such virtual spaces allow
the user to visit museums
online
Learn more


East Europe
Virtual exhibition
---
Brand awareness was increased
by 2 times
thanks to the virtual exhibition
Learn more
Contact us,
we will
reply within 24 hours
or contact us on our social media accounts
or contact us on our social media accounts