3D Architectural Rendering
Even if you are an architect and know it inside out, the final representation of your project should come with a 3D render. The rendering part can be daunting with the specific CGI vocabulary that includes such terms as polygons, subdivision surfaces, volumetric lights, etc.
What is 3D Architectural Rendering?
Professional CAD software like Archicad or simpler programs like SketchUp do a great job on the structural aspect. However, they don't produce good-looking renders so you need to use another tool or look for a company that offers 3D rendering services.
Where 3D Architectural Rendering is used?
It`s used as a part of presentations or pitches of different kinds. Let`s say you`re presenting a concept of a sports ground for a county and you can not only show them static drawings but also orbit the camera around it while still letting you select different configurations, colors, etc.
Benefits of 3D Rendering
Although, the pros of 3D renders are very obvious and subconsciously clear for most people, let's point out the most important benefits.
Present your project
We live in three-dimensional space and naturally people gravitate towards 3D experiences compared to traditional 2d images or PowerPoint slides with text.
Design stage
Most architects work with 2D plans, so even experienced architects can miss something important just by omitting the 3D walkthrough around their creation.
Edit at no cost
You can edit a 3D model and render it again at a fraction of the cost of real building reconstruction that also might not be possible at all.
Types of architectural rendering
There are different types of architectural projects that we make.
Interior rendering
Interior rendering includes many objects and textures within the building. It`s great for designing office spaces, hotels, expro centers, etc. If you sell some equipment (e.g., at a car wash) you can integrate your appliances into an indoor environment.
Exterior rendering
The outside look at the building is mandatory for presenting your project to investors. The 3D render should be as close to the real plans as possible, yet it should give a realistic look on how your project will look in real life.
Aerial rendering
If you are designing not a single house but a neighborhood or a factory with multiple buildings, aerial rendering is a must-have. It`ll give a bird-eye view of the project you`re about to launch.
How we work
We're not a typical company that creates architectural renders. We specialize in web implementation of 3D solutions that solve specific tasks for a client. Usually, it's interactive and highly engaging.
Interview
At first we collect important information about the structure you want to recreate in 3D. We determine what type of render it should be, static, dynamic or web.
Sketching out
It`s great if you already have plans for your building. Otherwise we`ll work on sketching out your idea together and use it as a base for your 3D solution.
Agreement
After we understand your requirements and select the render techniques, we complete the paperwork routine.
Work
This stage covers all the steps of preparing for architectural rendering, including modeling, texturing, providing customization controls & interactions if needed.
Deploy
When your 3D building or a structure is ready for the launch, we share the results of work with you and help you deploy the solution on your website.
Why Us?
We have extensive experience in building complex and interactive 3D projects. Also, we've launched a number of services that introduce architectural modeling and rendering.
Web-friendly
The 3D solutions we offer work on the Internet 24/7 so end users can access your architectural renders from any device anytime.
Interactive
Your architectural project will be rendered in a web browser in real time so your client just needs to open a link and have a true 3D experience.
Cost efficient
We offer the full cycle of 3D services that include modeling, setting up scenes and real-time rendering on a web platform.
How much does 3D Architectural Rendering cost?
Architectural rendering work requires experience, knowledge, and precision to recreate a real building or its plan in 3D so it looks realistic. Prices vary a lot and there is no clear answer, it might be $500 or $5,000 and more. The rendering prices don`t include architecture plans and they are usually based on them, so keep it in mind when estimating your budget.
FAQ
The render cost depends on the complexity of a structure, number of elements, and render quality, in other words, how realistic it looks. Exterior render or a typical house may cost from $500 to a few thousands.
First, you need to create a plan of your house with an architect in a CAD software, either Archicad or SketchUp (good for beginners). Usually, render is based on these plans. The price of house plans vastly vary. There are typical plans that are sold at about $500, while custom plan costs depend on the architect`s time.
3D architectural rendering is no simple task. Even if you have plans, 3D artists will recreate your building in other types of software that`s attuned to rendering. The next step is texturing, lighting and environment. All of it is very time consuming and requires significant skills.
The structural correctness, detail, and realistic render. Make sure you work with professionals who know about both architecture and 3D graphics. The building is usually surrounded with a lawn, trees, roads, people, and cars. Use these objects to liven up a render.
How to order architectural 3D rendering services?
Send us your drawings, plans, blueprints, 3D models or sketches
Quick quote
3D modeling stage
Texturing and lighting
Final stage-Visualizing Architecture and Post-processing
What our clients say about us
CyberFox has helped
increase the conversion by
300%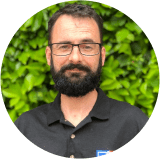 Scott Vincent
Founder, OnCourt UK
The skill set within Cyber Fox is formidable. Well-structured, timely project management and deep industry insight have accelerated our ability to scale the business. Despite language being a perceived hurdle at the outset, Stefan and the team have communicated clearly, offering ideas and opinions of great value in the process.
OnCourt look forward to further developing our successful business relationship with Cyber Fox. If like us, you're looking to broaden your 3D horizons, we highly recommend discussing your project with Cyber Fox.
Read more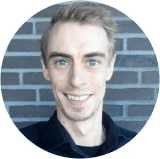 Peter Rosbjerg
Founder, Rosbjerg3D
Rosbjerg3D and CyberFox have worked together on multiple substantial projects for a wide range of clients in many different industries. With great communication comes great results, and CyberFox has always shown to provide world-class support and service and precise communication in fluent English.
CyberFox have great experience in defining customer needs and will quickly get to the core of the challenge they are given. The experienced and very skilled team at CyberFox always provide professional consulting, and their combined problem-solving abilities always ensures novel and innovative solutions for the task given. The combined skillset of the CyberFox team guarantees reliable and professional solutions to be developed that serve the customer's needs – and often more.
A huge recommendation and huge Kudos to the whole (and always friendly and welcoming) team at CyberFox.
Read more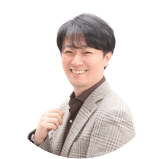 Jay Park
CEO at Art&Space IT
Cyberfox always delivers the highest quality results.
A company that offers more than anything you can imagine. With Cyberfox, you can always achieve successful project results. Best partner ever!

Max Kardasevych
CEO Tino Agency
We worked together with the Cyberfox team on three different projects. The team has established itself as strong professional developers and managers;
Thanks to this, we have built long-term cooperation and will continue to attract them to work on our projects.
We always have complex and non-standard projects, so we needed a team with strong expertise. Cyberfox successfully coped with all the tasks assigned to them.
Read more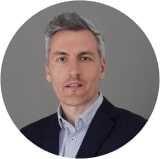 Daniel Blumenthal
3D Designer
The CyberFox team helped us with the solution to convince customers of our products interactively. The task was to create a virtual house that represents our variety of products and replaces a classic drop-down menu. We are really enthusiastic about the optimization of the 3D model and the solution of this task using WEBGL.
The speed and precision with which CyberFox stood by our side is unparalleled. We would work with this great team again at any time.
Read more
You can work
with us from
anywhere
in the world
We will be in touch with you regardless
of
your
time zone

North America
Bookcase (parametric)
---
We has developed more than
5,600+
variations for
14
days
Learn more

East Asia
Interior of the limousine
---
We has developed more than
1,800
variations for
65
days
Learn more

West Europe
3D-configurator «OnCourt»
---
We has developed
100+ million
variations for
2
mounth
Learn more

---
This demo was made to demonstrate
our ability to create
Web3D
games.
Learn more

South America
Virtual museum
---
Such virtual spaces allow
the user to visit museums
online
Learn more


East Europe
Virtual exhibition
---
Brand awareness was increased
by 2 times
thanks to the virtual exhibition
Learn more
Contact us,
we will
reply within 24 hours
or contact us on our social media accounts
or contact us on our social media accounts